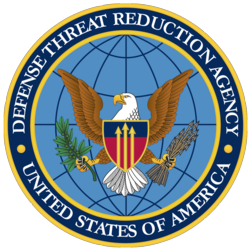 Fort Belvoir, VA (PRWEB) December 21, 2011
The Defense Threat Reduction Agency (DTRA), through the Joint Science and Technology Office for Chemical & Biological Defense (JSTO-CBD) FY12/13 Broad Agency Announcement (BAA), is soliciting proposals for rapid innovation for intra-muscular (IM) delivery of reconstituted lyophilized human plasma Butylcholine Esterase (hBuChE) as prophylaxis against all classes of Nerve Agents. DoD sponsors the development of intravenous (IV) administered hBuChE for prophylaxis against nerve agents. However, IV hBuChE has significant limitations with regards to fast administration and storage requirements.
Lyophilization of highly purified human plasma hBuChE and subsequent reconstitution in formulation that affords higher concentration achieved by present technology could solve the administration problem whereby IM therapeutics would supplement, or preferably replace, IV infusion. A lyophilized hBuChE preparation could be stored more easily, benefit from extended 'shelf life' in field conditions, be quickly reconstituted 'on demand' and administered IM.
The technology needed for lyophilization has been developed to a significant extent through prior research efforts. Formulation development remains to be able to achieve the targeted requirement for IND submission for Phase I clinical trials and FDA license. DTRA seeks proposals that will deliver the targeted product profile defined by the Joint Requirements Office for Chemical and Biological Defense in 24-30 months. The ultimate goal will be to produce a reconstituted formulation of hBuChE that is concentrated at least four times greater than current capability, leading to submission of an IND and the commencement of Phase I clinical studies that will confirm targeted pharmacokinetics and safety parameters.
To learn more about this opportunity, navigate here:
http://www.fbo.gov
Open announcement "HDTRA1-12-CHEM-BIO-BAA."
Open "Amendment #11 - Amendment to HDTRA12-CHEM-BIO-BAA - CBM HBChE Topic - December 2011" file in the Amendment.
Or navigate directly via this URL:
https://www.fbo.gov/index?tab=documents&tabmode=form&subtab=core&tabid=2650564aa08c35e2b10cebabd7560c89
No. DTRA 2011-010
# # #