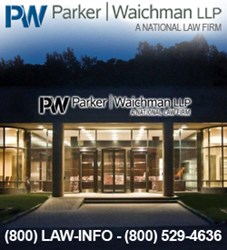 Charleston, West Virginia (PRWEB) January 11, 2014
Parker Waichman LLP, The Bell Law Firm, PLLC and Neblett, Beard & Arsenault are representing Kanawha Gourmet Sandwiches, LLC, a West Virginia sandwich shop, and all others similarly situated over a chemical spill that occurred in Elk River on January 9, 2014. The suit was filed on January 10, 2014 in the Circuit Court of Kanawha County, West Virginia (Civil Action No. 14C55). Freedom Industries, Inc. and West Virginia-American Water Company have been named as Defendants.
According to the lawsuit, the Plaintiff class was subjected to toxic water contaminated when a hazardous substance known as 4-Methylcyclohexane Methanol leaked onto the Defendants' premises along Elk River in Kanawha County, West Virginia on January 9, 2014. The Material Safety Data Sheet for this substance indicates that it is harmful if swallowed and can cause irritation in the skin and eyes. The suit alleges that the contaminated water was delivered to numerous businesses, including the Plaintiff, that depend on the Defendants' water supply.
The Class consists of all commercial entities doing business in the area affected by the chemical spill that suffered as a result of the infiltration by the substance into the water distribution system which includes:
· Damage to the property
· Loss of income
· Other pecuniary loses, or fear, anxiety, annoyance or inconvenience
Allegedly, the Defendants were aware of the spill shortly after it was reported, but did not warn the public or close its intake from the Elk River until hours later. The lawsuit emphasizes the severity of the situation, pointing out the fact that the office of the Governor of West Virginia declared a state of emergency because of this spill. Residents of Kanawha, Putnam, Clay, Boone, Lincoln, Logan, Roane and Jackson counties were advised not to consume or use water distributed by the West Virginia-American Water Company. The suit further alleges that the spill led to widespread fear across the affected counties because of both the health hazards and the Defendants' clear unpreparedness to respond to the crisis.
The firms continue to investigate claims against Freedom Industries, Inc. and West Virginia-American Water Company over the chemical spill in Elk River. As noted in the complaint, the Plaintiff class is numerous; news accounts from the time of the spill estimate that approximately 100,000 customer were affected by the spill.
If you are a West Virginia business owner who has been affected by the chemical spill, we urge you to take legal action as soon as possible. For more information, please visit our West Virginia Chemical Spill Class Action Lawsuit page at yourlawyer.com or call 1-800-BIG-SPILL (1-800-244-7745).
Contact:
Parker Waichman LLP
Gary Falkowitz, Managing Attorney
1+(800) BIG-SPILL
1+(800) 244-7745
http://www.yourlawyer.com