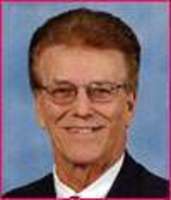 Dallas, Texas (Vocus) January 8, 2009
Those who are looking for an alternative to chemicals for the garden have just received what they are looking for. Bio Plant Wash is now available. It is a replacement for all garden chemicals that have been used in the past.
EcoRadiant Technology (http://www.ecoradianttechnology.com) has just announced it is now offering a replacement for all garden chemicals. Its Bio Plant Wash is a safe alternative for those who love to garden, as well as people who grow crops for a living.
The product was classified as readily biodegradable by the EPA, and it has gathered a great deal of excitement for those who have plants and crops. This wash is safe to use and it offers many benefits to those who work with plants.
The first benefit is it acts as a pesticide. The wash works to kill the insects safely, allowing the insects to be controlled without fear of harming the environment. Many people have put dangerous pesticides on their plants, and this eliminates the need for those pesticides. They are able to control the insects safely. Without the use of pesticides, they do not have to worry about harming the environment or themselves.
The wash also stimulates healthy plant growth. For many, this saves a great deal of money. Those who work in agriculture and need their crops to survive can lose thousands of dollars each season due to slow growth and premature death. By using the wash, they can promote healthy growth, which in turn saves them a great deal of money. In fact, a ten acre land owner reported he has saved $5000 annually by saving weakened plants.
In addition, the product helps with starter plant growth. When seeds are washed with Bio Plant Wash prior to planting, they are more apt to grow. Tests have shown starter plants are much more successful when they are washed prior to growth. This helps people get their gardens and crops started much easier.
Plants have also shown a stronger resistance to disease when the wash is used. They are less likely to get infested with disease, which means they are more likely to yield money for those who are in agriculture and beauty for those who have a garden.
For additional information on EcoRadiant Technology
http://www.ecoradianttechnology.com
or contact:
Kate McGill
EcoRadiant Technology
214-466-6699
###