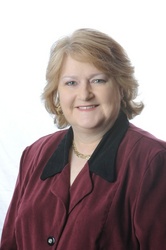 Moscow, Russia (Vocus) September 23, 2009
Solomon Associates, the leading performance improvement company for the global energy industry, announced that Claire Cagnolatti , the company's senior project manager for chemical studies , presented a paper entitled "Energy, Emissions and Ethylene" at the 8th Russia & CIS Petrochemicals Technology & Business Conference & Exhibition, held Sept. 22-23 in Moscow.
As chemical plants worldwide endeavor to improve their energy efficiency, ethylene manufacturing remains the most energy-intensive step in the petrochemicals supply chain. To assist manufacturers seeking to reduce energy consumption, Cagnolatti overviewed trends in consumption and carbon emissions based on Solomon Associates' most recent global olefin study.
Cagnolatti has nearly three decades of experience working with chemical and petrochemical manufacturers, and is responsible for all Solomon Associates benchmarking studies on chemicals manufacturing. She also participates in consulting engagements with refining and petrochemical clients.
Prior to joining Solomon Associates in 1994, Cagnolatti spent 14 years in chemical and petrochemical plant operations for Occidental Chemical Company, Allied Corporation, and Stauffer Chemical Company. She has presented more than a dozen technical papers at conferences around the world since 2002, on topics ranging from energy and greenhouse gas emissions to plant maintenance and reliability.
About Solomon Associates
Based in Dallas, HSB Solomon Associates LLC is the world's leading performance improvement company for energy companies seeking to identify and close gaps in operational performance. Combining proven, patented methodologies with objective data analysis, and led by a team steeped in hands-on operational experience, Solomon Associates consistently helps clients with energy-intensive assets achieve greater efficiencies, enhanced reliability, and improved margins. Solomon Associates is part of HSB Group, Inc. To learn more about Solomon Associates, visit http://www.solomononline.com.
Contact:
Cathy Baradell
(972) 235-3439
# # #