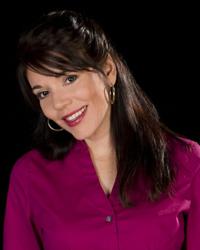 Publicity is an essential key to the success of a film and should begin in the earliest development stage,
Monroe, LA (PRWEB) September 30, 2011
In producing a movie, one of the easiest tasks to put off is PR and marketing. "Publicity is an essential key to the success of a film and should begin in the earliest development stage," according to film producer and entertainment publicity expert Cheryl Ariaz Wicker. "With the advent of social media and social marketing, the face of public relations has changed forever."
Social marketing, however, can be a time-consuming process and, done properly, can turn into a full time job. Thus, the emergence of a new film position, "marketing producer" or "producer of marketing and distribution" (PMD). Hiring someone in this capacity is very much worth the money; however, if the budget does not allow for it, a filmmaker may want to ask their most PR savvy member of the team to wear the publicist hat. Their time may be limited but this is where publicity assistants and interns can be invaluable. The goal is to get the attention of media, distributors, marketing partners and, of course, fans. Below are some useful tips on how to get the utmost exposure both online and off.
1. Create an official website.
A professional-looking website that is regularly updated is a must in establishing a following. You can generate interest is with trailers, video blogs, photos, cast and crew bios, story synopsis, etc. And don't forget an online press kit with contact information to make it easy for press to cover your movie.
2. Blog regularly.
Having a blog page on your website not only draws in readers but also opens up the door to greater interaction. Popular search engines love to see fresh content. To gain maximum SEO advantage, update your blog weekly at the least. Blog about behind the scenes experiences, production updates, profiles of the cast, etc.
3. Take advantage of social media sites.
Social media sites will not only give you access to specific niche markets but will also provide you with feedback from your audience. Create profiles on Facebook, Twitter, and LinkedIn, and post at least three times per day. Be interactive and conversational.
4. Link, link, link!
This is one of the golden rules in online marketing and publicity. You want your users to be updated about all sorts of buzz about your film by making it easy for them to just click on the links via your various web pages and social media sites.
5. Upload videos.
During production, hire a separate crew to create production videos, interviewing cast and crew to update fans from the set daily or weekly, if possible. Other ideas are behind the scenes videos, director's diary, endorsements for your movie, trailers, sneak peek clips, etc.
6. The power of the email list.
Make the subscription button on your webpage prominent with an easy click process for your followers. Send out regular updates, including weekly, entertaining and easy-to-read e-newsletters about the latest film developments.
7. Film festival screenings
Local and international film festivals are a great way to introduce your film to industry insiders and the media. The buzz created in film festivals, courtesy of film critics, celebrity judges and audiences, will spill over to the public and create valuable exposure.
8. Create interest through mainstream media.
Send well-written press releases with a newsworthy angle to top local and national media outlets. Make irresistible pitches to entertainment editors, writers and columnists, and film critics.
9. Hire the services of a press release distribution company.
If you have the budget for it, getting information out about your film via online press release distribution sites is a very practical idea because it saves you time, effort and money. All you have to do is to prepare your press release and rely on the wire service to do the job for you.
10. Know your keywords.
Choosing the right words or phrases for your blogs, websites and press releases is very crucial if you want to climb the ranks of the search engines. Knowing the words people use to search for your film is key. Make sure these keywords appear in the title and first paragraph of your press release, as well as in your website copy, blogs, tags, and photo names and captions.
ABOUT THE AUTHOR: Cheryl Ariaz Wicker is a multi-faceted media professional of 16 years—an award winning Christian filmmaker, media personality and entertainment publicity expert. She most recently produced the film "Flag of My Father," starring John Schneider, Gigi Erneta, and William Devane. When she's not producing movies, Wicker runs a Christian entertainment marketing company, Premier1 Studios, which specializes in branding, publicity and social media. As a publicist, she has covered the gamut of Christian entertainment, including the arenas of publishing, music and film. She also writes for Examiner.com as the National Christian Movies Examiner and produces/hosts Christian Movie Connect.
Cheryl Ariaz Wicker may be contacted directly at cheryl(at)cherylwicker(dot)com or http://www.CherylWicker.com.
###