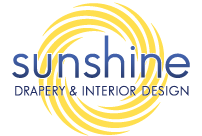 We are not satisfied unless our customer says WOW
Chesterfield, MO (PRWEB) March 08, 2012
Bruce Bernstein, owner of Sunshine Drapery had wanted to remodel the store for some time, and finally saw the opportunity during the recent cold weather. "We have been wanting to give the store a new look because of the overwhelming success of this location for the past 5 plus years and this was the perfect time," says Bernstein.
Sunshine Drapery is one of the most experienced custom drapery manufacturers in the Saint Louis area. Since 1969, the company has been creating spectacular one of a kind draperies, blinds and shades for thousands of local residents and businesses. Their corporate office, located on Adie Road in Westport has a full workroom of employees that manufacture and prepare nearly all the orders right here in town.
"We have top-notch seamstresses right here in our workroom. There's not much we can't do. Our decorators work real closely with the seamstresses and support staff to insure all orders are done with detail and precision. We are not satisfied unless our customer says WOW".
Along with the remodeled store in Chesterfield, Sunshine Drapery also has a store in Sunset Hills, located near Watson and Lindbergh.
More information: http://sunshinedrapery.com/locations/