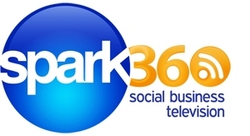 A lot of times they'll bring me back Starbucks coffee or bring me lunch, or I've had a lot of offers to use their box seats for the football game
Dallas, TX (Vocus) October 21, 2010
Many car dealers will throw you the keys to your new auto and point out that your owner's manual is in the glove compartment. At Friendly Chevrolet, they assign you "delivery coordinator" Chris Malone, a petite, attractive mother of two with dark brown eyes and fashionably-spiky white hair who provides new owners with a personal orientation on everything from warranties, license plate registration and service information to how to set up the OnStar account and program the radio.
And how do pleasantly-surprised customers show their gratitude to Chris? "A lot of times they'll bring me back Starbucks coffee or bring me lunch, or I've had a lot of offers to use their box seats for the football game," Malone laughs. "Most of them are just so excited or happy that there was someone to guide them through all of it."
That commitment to customer service has been Friendly's chief selling point for decades - one that has repeatedly drawn the attention of automaker General Motors for everything from its sales methods to its building design. The Dallas Chevrolet dealership's unique take on selling cars is the focus of the new spark360 "Social Business Video" profile, now available for viewing at http://www.spark360.tv.
Friendly Chevrolet, located on busy Stemmons Freeway in Dallas, is one of the few dealerships in the country that is housed in a four-story building, says owner/CEO Mark Eddins. The spark360 cameras travel throughout the dealership, capturing footage in the sales, service, auto parts and delivery departments. The cameras also stop at the Corvette Cafe, Friendly's buffet-style restaurant that Eddins says has food good enough to attract nearby office workers who aren't necessarily in the market to for a new Dallas Chevrolet.
spark360 host Renay San Miguel interviews Eddins, Malone and service director Louis LaBarbera, who describes the Friendly method of making sure that those who have to get their Dallas Chevrolet Camaros, Corvettes, Aveos, Avalanches, Suburbans and Silverados serviced spend the least amount of time waiting for their cars. The dealership uses web-based service check-ins, and customers can also use the internet to check repair status. Brand-new loaner cars are provided, and Friendly offers an express pickup and delivery service. Getting Dallas Chevrolet parts is also less of a hassle than at other dealers; Friendly offers an easy-to-find auto parts section within the building.
All of this attention to customer service has drawn repeated visits from GM executives, says Eddins. "They have had people down here several times asking about how we do business, looking into different parts of our organization, how we actually execute things, our culture that we have here, the actual facilities - we've had them take our floor plans of our facility and use it in some of their design specs," Eddins tells San Miguel. "So we're pretty proud to be a part of that network and evidently General Motors feels like we're doing okay." The Dallas Chevrolet dealership was also featured in a recent cable network's documentary detailing GM's business turnaround.
Friendly has enjoyed tremendous growth since Eddins' father, who had already built a successful Dodge dealership, purchased the Friendly name from a competitor in 1970. But the ultra-competitive Dallas-Fort Worth automobile sales market requires something special for dealers to stand out from the crowd. Eddins, a student of companies like Disney that make customer service a priority, decided that was the way to differentiate from the competition when he took over the franchise from his father in 1984.
"My father taught me many, many, many years ago that it's very simple - treating a customer the right way is really born in the golden rule," Eddins tells San Miguel. "We want to treat people like we want to be treated. I believe that we sincerely care about our customers and we are different from the other dealers in the marketplace in that we believe we really go beyond what the customer's initial expectations are of anything - whether it's service, whether it's a sale, whether it's buying parts, whether it's in our collision and repair center."
"Eddins and the Friendly executive team have seen a lot of dealerships come and go in Dallas throughout the years," says San Miguel. "You have to offer some innovative qualities to not only survive but thrive in such a competitive landscape. Friendly's commitment to customer service, best exemplified by Chris Malone and her winning smile, offers a lot of value to its customers and a great example to the auto sales industry."
About spark360
spark360 is a Web-based business television program that celebrates the spark of entrepreneurship in America by featuring the unique stories of small and middle-market businesses.
spark360 also provides a credible and relevant outlet to get your story to a global marketplace through our exclusive 360 Distribution social media platform. spark360 delivers broadcast-quality, network news-style programs via a comprehensive SEO-optimized "full circle" distribution strategy that reaches every corner of the Internet.spark360 is a division of Splash Media, L.P. http://www.spark360.tv
For media inquiries for spark360, please contact: Steven Swaim sswaim(at)spark360(dot)tv
About Splash Media
Splash Media L.P., based in Addison, Texas, creates and develops custom web-based communications and training solutions that are powered by video. We specialize in developing video communications strategies and video delivery platforms that drive our customer's bottom line. Splash Media is a leader in the Enterprise Video Communications industry and has been delivering Internet enabled strategic video solutions since 2004. http://www.splashmedia.com
For media inquiries for Splash Media, please contact: Chris Kraft ckraft(at)splashmedia(dot)com
###