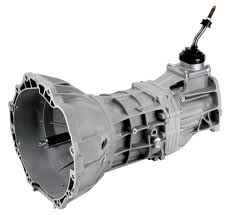 These 4T60-E series gearboxes represent an easy way to find a reliable replacement without purchasing through a dealership.
St. Louis, Missouri (PRWEB) April 30, 2013
General Motors leads the market for vehicles sales worldwide and is also one of the largest parts producers. The transmissions that are created in manual and automatic configurations help to provide shifting patterns to the entire fleet of vehicles. The gottransmissions.com company is a leading seller of used transmissions and has now added the Chevy 4-speed transmissions online. These 4T60-E series gearboxes represent an easy way to find a reliable replacement without purchasing through a dealership.
The manual and automatic transmissions that are created by GM are offered in multiple speed configurations. The engine size and horsepower that is available in each vehicle usually determines the type of transmission that is used.
The development of the electronically controlled units has provided more opportunities for GM to introduce its technology in multiple makes and models. The 4-speed units that are provided for online sale are now provided with an introductory low price for all buyers.
The Got Transmissions company has changed the way that warranties are supplied to its customers when orders are placed. This company now supplies up to three-years of protection with each sale. This assurance that is placed on the company inventory is now helping customers to benefit when a purchase is completed. The protection that is now offered is used to protect trade buyers and installers of the transmissions. These warranties are now provided with no increase in the sale price as an additional incentive.
Aside from the warranty and inventory increases, the ways that pricing are received online has been improved on the company website. The powerful quote system that is now in use is able to supply immediate quotes for any in stock inventory. The transmission inventory that is placed into the quote system represents the entire inventory for sale. Customers performing research or price comparisons now benefit from the design of this new price delivery method.
About Got Transmissions
The Got Transmissions company created its replacement transmissions resource center online in 2007. This company has developed its network of distribution to help provide faster delivery to buyers. The warranty policies that have been established for all sales made by this company are helping to extend the assurance buyers received after installation. The Got Transmissions company adopted its methods for low pricing to ensure that all buyers receive access to pricing lower than dealerships. The company website remains an updated resource for buyers to use to gain information about company inventory.