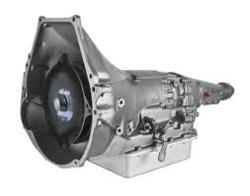 The popularity of this unit is one reason why it is now offered online in rebuilt and in a preowned condition by Got Transmissions.
San Francisco, CA (PRWEB) December 25, 2012
GotTransmissions.com announces the addition of a popular GM truck transmission online. The Chevy 4L80-E transmissions are now sold to vehicle owners, mechanics and others that perform replacements in the classic and late model Chevrolet vehicles. This addition to the company inventory is now offered online at a reduced price. More information can be found online at http://www.gottransmissions.com.
The light-truck series from General Motors includes the C/K, Silverado and GMC Sierra models. These pickups all use the high torque 4-speed 4L80-E gearbox. This edition has been produced since 1991 and is one of the leading components used in a large percentage of GM vehicles.
The popularity of this unit is one reason why it is now offered online in rebuilt and in a preowned condition by Got Transmissions.
Engine mileage can affect the parts that are attached to a motor in a modern vehicle. The gearing that is used for the average transmission can accumulate oil, metal shavings and other substances that can affect the gear ratio required for proper shifting. Transmission service companies represent one example of a group of professionals that recommend proper maintenance on these parts before a breakdown occurs.
The Chevy units that are now sold online at GotTransmissions.com are evaluated upon acquisition and again before shipment. This new policy is designed to help customers that purchase these units have the assurance that is required when buying preowned or reconditioned auto parts online.
To go with the new inventory additions, an offer of no cost shipping inside the U.S. is now in place. This new incentive is one way that is now used to help lower the total selling price of transmission assemblies online. This new elimination of the shipping price is designed to remain in effect for all online and offline purchases that are made.
New pages are added daily to the company website and this information can be accessed at http://www.gottransmissions.com/blog.
About Got Transmissions
The Got Transmissions company has sold its inventory offline for decades and opened its website up to the world in 2007. This online resource has turned into a common way that buyers of manual and automatic transmission assemblies locate and purchase these units online. Through price reductions and internal inspections, this company has been able to expand its business operations and earn its reputation for quality. The Got Transmissions website is updated regularly with new company inventory to provide one of the largest resources online for vehicle owners and automotive industry professionals to research and make purchases.