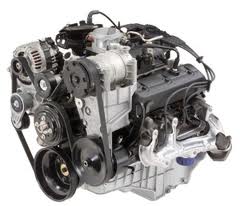 This price reduction is a new incentive for buyers of reconditioned motors online.
Orlando, Florida (PRWEB) April 17, 2013
Chevrolet represents a large portion of the automobile sales that are secured each year by General Motors. This brand is known worldwide and millions of vehicle owners seek maintenance options each year. The CarEnginesforSale.com website specializes in selling rebuilt engines and is now reducing the pricing of its entire Chevy car engines inventory for buyers at http://www.carenginesforsale.com/chevrolet-engines. This price reduction is a new incentive for buyers of reconditioned motors online.
Automobile engine replacements can be one of the largest expenses to preowned vehicle owners without warranty coverage. Automotive dealerships generally provide a warranty with the purchase of a new vehicle for a specific amount of mileage.
The replacement motors now reduced in price online is one effort put forth by this company to help buyers lower the price of purchase and receive the maximum value after an engine is replaced.
Terms of warranty protection have recently been changed to reflect the new improvements to the company policies this year. The warranty terms are now expanded to include a period of coverage for up to 36 months. This change is now reflected in the complete General Motors inventory that is now for sale online. These improvements are designed to showcase the quality of each reconditioned motor that is sold to the public.
Engine quotes online are a new method of price delivery that is helping buyers using the CarEnginesforSale.com company website. Because the company inventory is updated daily, the changes are now present in the online portion of this quote system.
Engine buyers or those performing research before purchase now benefit from the updated pricing and incentives that are offered with each generated price quote. This system is updated daily and new enhancements are announced frequently.
About CarEnginesforSale.com
The CarEnginesforSale.com company rebuilds auto engines for trade industry buyers and the general public. This company secures its inventory from its distribution clients and employs a talented staff of rebuilders working together to stock the company inventory with quality motors. The expedited shipping policies that are now standard for all orders is one measure now removing delays or issues with freight carriers. The CarEnginesforSale.com company launched the first version of its website in 2009 and has remained a leader in the secondary automotive engine industry. Frequent company announcements are released to alert the public of changes made to the company policies, inventory or price structures.