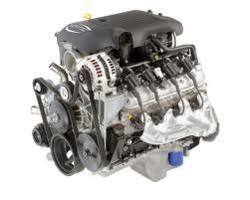 The CrateEngines.co company offers its inventory to the public as an alternative to dealership pricing.
Houston, TX (PRWEB) December 26, 2012
The CrateEngines.co company is now selling Chevy crate engines online to owners of GM vehicles or those that install motors. This inventory addition is designed to make the Gen I, II, III and Vortec series available for immediate purchase online and offline through telephone orders. The new in stock inventory can be searched online at this link http://www.crateengines.co/chevrolet-chevy-engines/chevy-silverado-1500-53l-crate-engines.
The preowned engine industry is one way that buyers can find engines to buy for replacement in used vehicles. This method is one that usually offers low pricing although quality can vary depending on the seller. Those that purchase directly from dealerships could find that the price is often higher for a new replacement.
The CrateEngines.co company offers its inventory to the public as an alternative to dealership pricing to help provide a more affordable choice for replacing a used automobile engine.
GM engineering and design have helped to contribute to the dependability of an engine through the years. The benchmark for mileage has now surpassed the 100,000-mile mark according to auto research. The same technologies that are used in GM plants are now put into the motors that are sold online. This OEM quality is one way that the Crate Engines Co. uses to improve its customer assurance levels.
A brand new 36-month warranty time frame has been added to all company stock that is sold online and offline. The new warranty terms include unlimited mileage during the course of the warranty period. Buyers that purchase for installs or to resell now receive this warranty coverage for no additional cost. More information can be found online at http://www.crateengines.co/blog.
A new quotation system has been built online to deliver the requests for pricing for the new inventory in stock. This new system includes updated pricing that is linked the company inventory system. This now allows customers to obtain a price for a specific engine without requiring a phone call in advance. This virtual price delivery method is one way that this company has innovated to better serve customers.
About Crate Engines Company
The Crate Engines Company sells brand new variants of Ford, Chevrolet, Dodge, Chrysler, Jeep and import motors. This company now offers one of the largest online inventories that can be searched easily to find replacement motors for cars, trucks and SUVs. The 2012 redesign of the company website has helped to improve the search features and other incentives that are now offered. The Crate Engines Company has expanded its reach into all 50 U.S. states and sells its inventory at discounted pricing online and offline.