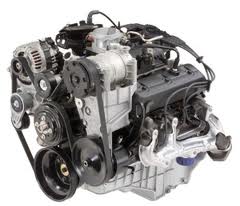 The Generation I, II, III IV and Vortec series represents the variants of the motors that are now in stock.
Lexington, Kentucky (PRWEB) December 18, 2012
The in stock inventory for the EnginesforSale.org company is expanding and a new price structure is available to customers. All in stock Chevy engines for sale are now discounted for online and offline sales. This new price incentive is one way that this company is helping to reduce the price required to purchase a used engine online. More information can be found at this link http://enginesforsale.org/chevy/used-chevy-engines-sale.
The General Motors production schedule for engineering and development is one of the most in demand in the world. Nearly all of the motors that have been produced have made best seller lists around the world for excellence in modern engineering. The Generation I, II, III IV and Vortec series represents the variants of the motors that are now in stock and ready for shipment in the 48 continental United States.
Buying a preowned engine does come with certain level of risk. These editions can have higher mileage as well as problems that have not been detected internally or externally. The care and maintenance schedule that goes into motor ownership is one factor that can help increase the lifespan. The EnginesforSale.org company has an updated policy of purchasing from established dealers that are able to meet mileage standards as well as quality control requirements.
The passenger car, pickup truck and SUV inventory that is now in place at the central company warehouse has been upgraded throughout this year. The relaunch of the freshly designed company website has helped to introduce this inventory to domestic and foreign buyers.
These upgrades have helped to bring in Chevrolet, Ford, Dodge and other automaker engines for customers to purchase. The original news announcement for the website launch can be found here http://www.prweb.com/releases/engines-for-sale-company/expands-ford-chevy-dodge/prweb10036149.htm.
About Engines for Sale Company
The Engines for Sale Company relaunched its online presence in 2012 and has established its inventory as one of the largest in the preowned industry online. The full lineup of car, SUV and truck engines that are in stock are shipped inside the U.S. and to other countries. The company expansions have made it possible for new lower pricing and extensions of warranties to be offered with each sale. The Engines for Sale Company now offers Chevrolet, Dodge, Ford, GMC, Chrysler and import motors for direct sale to the public as well as to companies that purchase for replacement in the automotive industry.