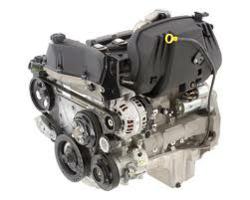 This shipment includes Generation I, II and III engines that are now filling up the warehouse shelves.
Chattanooga, Tennessee (PRWEB) August 13, 2012
Chevy engines for sale including the used Vortec engines in stock are now shipped free at UsedEngines.co. This used engine retailer has received one of the largest Chevrolet shipments on record at its primary warehouse location. This shipment includes Generation I, II and III engines that are now filling up the warehouse shelves. This free shipping offer is in direct response to the new engines shipment and is designed to help mechanics, body shops and junkyards to receive additional savings on the purchase of a used engine for sale. Further information about the current in stock Chevrolet inventory can be found by going to this link http://www.usedengines.co/chevrolet-engines.
Sales of used engines are one way that engine dealers have started to prosper in the weakened economy. Auction website like eBay have helped to open new sales routes for engine sellers that are trying to connect with new buyers. The days of advertising in catalogs and in newspapers have slowed due to the growth of Internet technologies. It is now easy for anyone in any U.S. state to perform a single Internet search and find sellers that have engines for sale.
One complaint that some customers have when searching for used Chevrolet engines online is the huge variance in price. What one seller advertises might not be near to the price that another seller has listed. Companies like General Motors do not have fixed pricing put in place to protect its network of used engine dealers. Many of the used engines that are distributed online come from offline wholesalers and distribution companies.
Companies like UsedEngines.co that are able to discount engine prices have reported an upswing in the number of annual sales. Specialty offers like free shipping and extensions of the natural OEM warranty are two of the ways that used engine dealers are connecting with more buyers online.
One thing that used engine sellers have in common is the number of used car owners that will need to make a replacement at some point during ownership. Some car owners that are able to buy a brand new car do so when an engine has failed or is showing signs of failure. Others that are not as fortunate financially must search for a seller on the preowned engine market that is selling engines in a certain price range.
Part of the new pricing structure put in place by UsedEngines.co includes special discounts for any buyer not just dealers or businesses that are searching for a lower than MSRP price online.
About UsedEngines.co
As an exlusive dealer of used automotive engines, UsedEngines.co has built quite a reputation online for its lower than average pricing and expert sales staff. Professionals working for the retailer include auto industry veterans that have given their lives to helping the public get great deals on automotive parts and accessories. UsedEngines.co sells Ford, Chevy, Chrysler, Toyota, Honda, Plymouth and Mercury engines for discounted prices. The new offering of free shipping is expected to boost sales in the third quarter by as much as 8 percent.