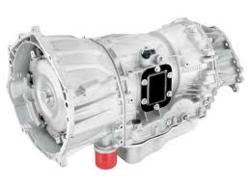 The new four-speed units that are now in stock and discounted online include all brand in the Chevrolet lineup.
Beaumont, Texas (PRWEB) December 27, 2012
General Motors is one of the largest suppliers of automotive transmissions in the U.S. and its Chevrolet brand is among the top brands in the world. The RebuiltTransmissionsforSale.com company is now offering a discount for all in stock Chevy four-speed transmissions. This new reduction in price is one that is expected to help those that own GM vehicles as well as those that buy for replacement or resale. More information can be found online at http://www.rebuilttransmissionsforsale.com/chevy-transmissions/chevy-4speed-transmissions.
GM has helped to pioneer transmission technology since the 1960s. The addition of electro-mechanically controlled units is one that has helped create automatic overdrive and other shifting patterns for cars, trucks and SUVs. The millions of vehicles that have been sold in the past 30 years have used this technology to help provide reliability.
The new four-speed units that are now in stock and discounted online include all brands in the Chevrolet lineup.
Buying used auto parts does have a certain risk factor that purchasing new does not have. One of the drawbacks to buying something in preowned condition is the lack of buyer knowledge about the internal components. Parts that are not serviced by a professional before sale can often have a higher risk of failure after installation according to ASE documentation. The rebuilt gearbox units that are now sold are thoroughly cleaned, serviced and assembled to rival a new assembly.
The new price reduction online is one example of how the RebuiltTransmissionsforSale.com company is helping more customers to locate replacement units faster. The addition of the new company pricing system is an additional way that customer service levels are being increased. The one-click price generation system now offered online virtually eliminates the need to call in advance to obtain current pricing for customers that are performing price comparisons online.
The current inventory that is now in stock comes complete with a full warranty. This warranty coverage period is designed to provide more value and longevity for each transmission that is installed in customer vehicles. Because the inventory from foreign and domestic companies is now rebuilt, the parts that are placed inside are new components. This is helping to extend the working lifespan of the manual and automatic units that are sold online and offline.
The recent launch of the company website has helped more people to find affordable units online. The news release reporting the recent launch of the company website can be found here http://www.sfgate.com/business/prweb/article/Rebuilt-Transmissions-Website-Now-Launched-Online-4088559.php.
About Rebuilt Transmissions for Sale
The Rebuilt Transmissions for Sale company launched its official website online in 2012 although reconditioned units have been sold offline for decades. An entire staff of auto industry experts works for this company to ensure the highest quality is always provided in all sections of the company operations. The Rebuilt Transmissions for Sale company offers a lower than MSRP pricing structure to attract more buyers that are searching for discounts online. The extension of parts warranties and the expedited freight system now in use is helping to provide higher levels of customer assurance by this company.