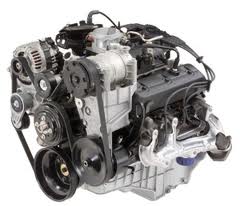 This new company database holds the complete GM inventory currently offered.
Newark, New Jersey (PRWEB) April 09, 2013
General Motors produces the Chevrolet brand in cars, trucks, SUVs and Hybrid vehicle types. Many of the parts that are used in these vehicles must be purchased solely from GM or authorized sellers to ensure OEM quality. The AutoProsUSA.com company now sells used Chevy OEM parts online to buyers in the U.S. and Canada at http://autoprosusa.com/chevy-oem-parts-online.
The GM expansions have made it possible for newer and classic edition vehicles to be purchased worldwide. These sales channels have helped to create more demand for replacement parts for a larger network of buyers.
One way that the used OEM parts added online is expected to help all buyers is through the searchable inventory that is now added. This new company database holds the complete GM inventory currently offered.
The Auto Pros USA company developed a warranty system to help all buyers of most parts benefit from added protection. Because the company inventory holds parts of multiples qualities, warranty terms were recently updated to reflect the company offerings. The new policies now offer varying levels of protection for the new, aftermarket, used, performance and used OEM parts that are sold to buyers.
Expedited shipment options are now part of the new database of parts sold online. These shipping resources are offered to eliminate any type of problem or delay that could prevent faster delivery. New freight arrangements have been made to ensure that all buyers receive timely delivery of all ordered parts regardless of U.S. or Canadian locations.
About AutoProsUSA.com
The AutoProsUSA.com company provides solutions to buyers online seeking parts in various conditions. This company is a leading retailer for new, used, OEM and aftermarket parts. The import and domestic inventory carried at this company now supplies parts buyers in the United States and Canada. By choosing an affordable price structure, this company has been able to reach more groups of buyers. The AutoProsUSA.com company inventory is updated daily and all shipment incentives offered can be found on the company website as new policies are announced.