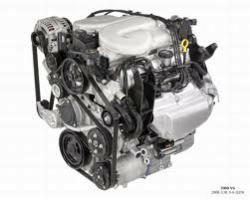 The engines now added for online sale represent the most used types in vehicles in the GM lineup.
Birmingham, Alabama (PRWEB) April 13, 2013
General Motors benefited from the creation of the S10 series since its 1983 release. Multiple engine variants were used to power this pickup series before its termination. The motoruniverse.com company has added the Chevy S10 engine for online sale. These motors are now priced as a special incentive for a limited time to help promote the I4 and V6 editions now available.
The General Motors company updates its engine technologies as new developments are made to help build its brands worldwide. The investments made into the S10 series is one example of the types of achievements that GM has made with its engineering facilities worldwide. The engines now added for online sale represent the most used types of vehicles in the GM lineup.
Aside from the new GM motors for sale, the Motor Universe company has installed an instant price retrieval system. This system is now in use and is offered as one of the fastest ways multiple pricing is displayed online.
Because the company database links more than one supplier, the pricing that is available can be higher or lower depending on the company providing the shipped inventory. These changes have been initiated this year to help buyers benefit online.
About Motor Universe
The Motor Universe company is a leading supplier of used, aftermarket and other engine types to consumers in North America. This company has built its business from a single warehouse to a national company supplying thousands of engines annually. The achievements realized by this company this year have made it possible to expand company sales volume online and offline. The Motor Universe company now includes a special warranty program for all engine sales to offset the quality that can be hard to find in the preowned engines industry.