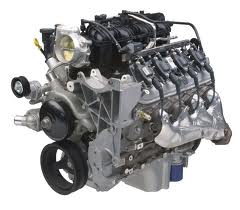 The refurbished motors that are now offered to buyers online are genuine units that preserve this level of power.
Indianapolis, Indiana (PRWEB) May 13, 2013
General Motors introduced the Chevy Tahoe in 1995 and this vehicle remains in use as one of the top SUVs in the United States. Locating refurbished motors for this vehicle series is now expected to be simpler for some buyers using the RemanufacturedEnginesforSale.com company. This company is now offering the Chevy Tahoe engine in rebuilt condition at a lower than standard price. The acquisition of this engine series is expected to help engine buyers searching for a 5.3 or 5.7 displacement edition motor. The company pricing and inventory levels can be researched online http://www.remanufacturedenginesforsale.com/chevy-chevrolet/chevy-tahoe-53l-engines.
The creation of the Vortec family of engines helped to popularize new technologies by General Motors. The up to 285 horsepower that is offered in the Tahoe engine series is designed to provide extra torque and power for drivers.
The refurbished motors that are now offered to buyers online are genuine units that preserve this level of power. The investments into engineering and equipment made by the Remanufactured Engines for Sale Co. have helped to build better quality motors in comparison to used units sold online.
One of the ways that this company separates it sales from sales made by other companies is the inclusion of a warranty. A period of coverage is now offered for up to 36 months with each rebuilt engine. This length of time is now helping salvage companies, junkyards, mechanics and others depending on an extended warranty protection period after engine installations. The issuance of these warranties is offered for no extra cost to all buyers. The complete General Motors inventory as well as the other motors that are held in stock by this company are eligible for this warranty protection.
Changes to the company shipment policies are now helping engines to be delivered faster after customer orders are placed. These new shipment measures apply to customers ordering from all 50 U.S. states. Freight deals have been reached to help lower the actual cost buyers pay for shipments. This measure is one additional method used by this company to supply better quality engines at a lower price. The shipments incentives that are now in place can be taken advantage of by buyers using the online or toll-free number ordering solutions that are offered.
About RemanufacturedEnginesforSale.com
The RemanufacturedEnginesforSale.com company provides refurbished engines for import and domestic vehicles at lower than MSRP pricing. This company employs an entire team of specialists who work closely with the buyers to ensure that satisfaction is guaranteed with every purchase. The investments into technology and equipment have helped this company to improve the rebuilt engines that are now shipped nationwide. The RemanufacturedEnginesforSale.com company processes customer orders at a more rapid pace and ships each engine the same day to cut out delays in transit. This company provides its shipment services, warranties and other policies without additional charges to engine buyers.