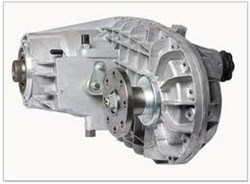 One drawback to auction website sales is the lack of warranty protection.
Charlotte, North Carolina (PRWEB) November 01, 2012
Chevy transfer cases now receive mechanic testing prior to shipment by the TransferCasesforSale.com company. This seller of used and rebuilt transfer cases now employs a dedicated team of mechanics that perform all of the testing work prior to shipment. This effort is designed to help improve the customer satisfaction levels of those that purchase used auto parts through quality assurance before shipment. The TransferCasesforSale.com company has made this change to better serve its online and offline customers. More information can be obtained about in stock Chevrolet inventory at this link http://www.transfercasesforsale.com/chevy-transfer-cases.
General Motors produces the Chevrolet parts that are used to manufacture each pickup, car or SUV. While some of the parts are outsourced, components like the transfer cases are usually produced through a combined effort of GM builders. The creation of the four-wheel drive is one element that has helped U.S. automakers to boost sales of vehicles. The transfer case is an important part to control the four-wheel and some all-wheel drive models. The TransferCasesforSale.com website has recently increased its Chevrolet inventory to keep up with the demand of drive train assembly buyers online.
Used vehicle sales might be one element left off of sales charts for most companies but these remain important. While most used vehicles are not honored through dealership warranties, third party mechanics and auto body shops that employ mechanics to work on vehicles depend on quality auto parts for replacement.
Companies like eBay have even created auto parts departments to take advantage of the buying and selling that usually takes place daily online. One drawback to auction website sales is the lack of warranty protection. Some sellers do not include warranties with used parts online.
The Transfer Cases for Sale company is now helping to combat this issue by attaching a warranty to all used and rebuilt units that are sold offline or through its website. This includes Chevrolet vehicles as well as those in stock by other automakers.
This addition of warranty coverage is designed to help improve the customer value that is received when used or rebuilt drive train units are purchased for third party customer installations. This effort is designed to help auto body shops and mechanics that cannot personally warranty the used or rebuilt auto parts that are installed in customer vehicles.
The new inspections that are in place for Chevy transfer cases is part of a larger initiative underway at the Transfer Cases for Sale company. A free shipping offer was integrated during the summer that is applicable to all in stock transfer cases. This shipping offer as well as the testing is scheduled to continue for customers until further notice.
These new efforts are helping the Transfer Cases for Sale company to reach customers in all 50 U.S. states that depend on reliable transfer cases for four-wheel drive vehicle installations.
About TransferCasesforSale.com
The TransferCasesforSale.com website stocks Ford, Chevrolet, Dodge, Isuzu and Toyota drive train assemblies that are shipped inside of the United States. This expert company locates the highest quality used transfer cases and offers these for sale or rebuilds them inside of its technologically advanced factory. The TranferCasesforSale.com website offers incentives to its customers like free shipping in the U.S. and complete parts warranties that are designed to assure customers of quality prior to installation. The TransferCasesforSale.com website includes a full-time support staff and was first launched online in 2010.