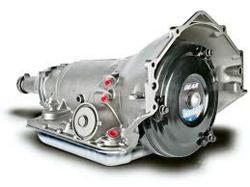 General Motors uses the same technology in its truck series for the GMC and Chevy brands.
San Francisco, California (PRWEB) January 07, 2013
The RebuiltTransmissionsforSale.com company has expanded its pickup truck lineup to include Chevy transmissions. This new addition to the online and offline inventory is one way that this company is helping truck owners and companies that purchase these units for resale. The new lineup includes manual and automatic editions to help provide a quality replacement at an affordable price. More information can be found about this upgrade at http://www.rebuilttransmissionsforsale.com/chevy-transmissions/chevy-truck-transmissions-sale.
General Motors uses the same technology in its truck series for the GMC and Chevy brands. Many of the parts on these vehicles are interchangeable although sales are made separate for each brand. Millions of the Silverado and Sierra brands have been sold in Canada and the U.S.
The transmission upgrades that are now available online include variants for these models to provide a way for buyers to research and purchase a replacement.
One of the differences between used and reconditioned units is the application of new parts. Preowned editions that are not serviced could fall victim to gearing issues or other breakdowns due to the high mileage. The remanufactured units that are now sold online provide a completely overhauled unit that is built from the ground up. New couplers, bearings and gears are added if applicable for each unit.
A warranty can be difficult to find without a source that can backup the coverage a mounts listed in policy declarations. While many brand new transmissions have a mileage warranty, it is the preowned ones that are without protection for installation in vehicles. The reconditioned Chevy transmission series now added online by the RebuiltTransmissionsforSale.com company now includes a generous warranty extension. This is designed to provide the coverage that is usually missing from secondary market assemblies.
Pricing is one area that often fluctuates depending on supply and demand. Some retailers prefer to sell replacements at full MSRP pricing at all times during the year. The RebuiltTransmissionsforSale.com company created a lower pricing incentive in the summer of 2012 to provide a way that buyers could receive better pricing. This sales trend has continued and is expected to remain in effect until further notice. The original news release announcing the price drop can be found online at http://www.prweb.com/releases/rebuilt-transmissions/ford-chevy-dodge-GM/prweb9674474.htm.
About Rebuilt Transmissions for Sale
The Rebuilt Transmissions for Sale company is one of few retailers in the U.S. that provide reconditioned assemblies for pickups, cars and SUVs online. This company has invested heavily into its tools and technologies to provide OEM quality builds for its manual and automatic units that are supplied. Through pricing incentives and same day shipment services, the Rebuilt Transmissions for Sale company has been able to connect with more buyers inside the U.S. A complete warranty protection plan is offered with all sales that are made online or offline by this company to help raise the customer assurance levels.