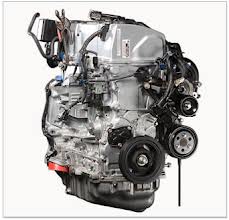 Several enhancements have been made to the company quotation system to make finding motors faster and easier.
Lexington, Kentucky (PRWEB) April 27, 2013
The Chevy brand has been introduced worldwide by General Motors. The makes and models that have been produced have helped this brand to provide transportation to millions of vehicle owners. The replacement engines seller, enginesforsale.org, is now selling Chevy Vortec motors online. These genuine engines are preowned and now part of the GM inventory available. A low introductory price is now attached with all sales of these engines.
The Vortec engine family is one of the longest reigning units in the GM company. These Generation III and IV series engines have been used in multiple makes and models since 1985. The Vortec popularity still remains strong for secondary replacement engines.
The motors that are now for sale online are offered to buyers from salvage companies, junkyards and average vehicle owners replacing a V6 or V8 series motor.
The EnginesforSale.org company has changed many of its company policies this year to serve engine buyers better online. Several enhancements have been made to the company quotation system to make finding motors faster and easier. The most recent update now includes an engine price comparision system. This system takes the company pricing and compares it to competing engine retailers online. This now allows customers to find the best pricing currently available.
Aside from the Vortec increases, recent changes to the Ford inventory have taken place this year. The additions of Powerstroke diesel and Triton V8 motors were made to extend the inventory available to buyers. These Ford additions are now helping this company to promote one of the largest preowned Ford inventories that can be found online through a secondary market seller.
About EnginesforSale.org
The EnginesforSale.org company sells its preowned inventory to buyers of motors and those currently providing resale services to the public. The company inventory of hybrid, diesel and gasoline motors helps this company to provide better resources for engine buyers online. The used condition engines offered in the company inventory are inspected and evaluated before sales are processed. The EnginesforSale.org company evaluation system in place is raising the quality level of inventory distributed in the U.S. by this company. Faster shipments, same day processing and easier parts navigation have helped this company increase its sales this year.