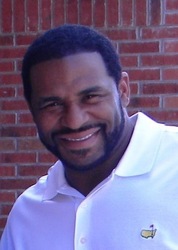 We are proud to have Jerome Bettis and Tim Lester on our team
Wilmington, NC (Vocus) August 26, 2009
Chews-4-Health Inc., maker of the world's first chewable super fruit, sea vegetable, antioxidant dietary supplement, announced that Jerome Bettis will be the keynote speaker at its 2009 National Events, held in September in Orlando, Fla., and Las Vegas, Nev. Bettis is a former professional football player for the Pittsburgh Steelers, Super Bowl Champion and current NBC Sports commentator.
Bettis, nicknamed "The Bus" in his playing days, will share the motivational story of his life and career, and also why he enjoys Chews-4-Health dietary supplements. Former teammate Tim Lester, "The Bus Driver," introduced Bettis to the supplements after discovering its positive effects on his own health.
"We are proud to have Jerome Bettis and Tim Lester on our team," said Dr. David Friedman, CEO of Chews-4-Health Inc. "People across the country--myself included--are very excited to hear Jerome as the keynote speaker at our fall events. His perseverance, triumph over adversity and injury, and outstanding character make him a role model to us all."
Chews-4-Health Inc. launched in July 2008 and now boasts customers and product distributors nationwide. September's events mark the first time the company will invite distributors, customers and also members of the public, to come together for an informational and motivational day.
"The events are great networking and training opportunities for our current distributors," said Friedman. "But they are also geared towards people considering this fantastic home-based business opportunity, which is helping thousands live healthier lives while putting extra money in their pockets."
In addition to Bettis, also speaking at the events is world-renowned motivational speaker Dr. Robert Rohm. Rohm has conducted seminars for millions of people, sharing his expertise in team building and human behavior. He is also a best-selling author who has written or co-written more than 20 books.
The Chews-4-Health national events are open to the public and take place Sept. 18-19 at the International Plaza Resort and Spa in Orlando, Fla; and Sept. 25-26 at the Las Vegas Hilton in Las Vegas, Nev. Both events include a special Business Opportunity meeting on Friday night (Sept. 18 and 25) at those locations from 7-9 p.m., and begin at 9 a.m. on Saturday morning (Sept. 19 and 26). Bettis, Rohm, Friedman and others will speak during the Saturday portions of the events. For more information or to reserve your ticket, call 1-800-918-6778.
About Chews-4-Health
Launched July of 2008, Chews-4-Health Inc. is headquartered in Wilmington, N.C., and its revolutionary product is now being sold in every major city in the USA and Canada. The company is led by CEO Dr. David Friedman, renowned chiropractic physician and doctor of naturopathy, and Health Expert for Lifetime Television's weekly show "The Balancing Act." The product Dr. Friedman formulated is a delicious, natural, chewable dietary supplement derived from 16 of the world's most nutrient-rich sources from land and sea. For more information, please visit the Chews-4-Health website, at http://www.chews4health.com.
For more information about becoming an independent Chews-4-Health distributor, please visit http://www.faststartwealth.com.
Contact:
Mary Morgan
Communications & PR Manager, Chews-4-Health
910-343-1850
###