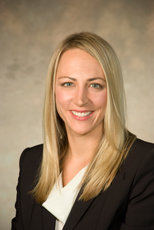 [T]he danger is allowing your focus to be taken away from what should be the task at hand – driving safely.
Chicago, IL (PRWEB) May 04, 2013
Distracted driving is a traffic safety issue that involves more than texting or talking on cell phones, Chicago car accident lawyer Tara R. Devine said today, citing the results of two new studies.
One distracted driving study, issued last month by Erie Insurance, found that a driver being "lost in thought" – or daydreaming – is actually five times more likely to lead to a fatal car accident than using a cell phone to dial, text or talk.
The study analyzed police report data from the National Highway Traffic Safety Administration's Fatality Analysis Reporting System from 2010 and 2011.
"Texting and talking on a cell phone certainly are dangerous activities that can contribute to accidents, as our firm has seen in our experience of representing victims," said Devine, a partner with the Chicago personal injury firm of Salvi, Schostok & Pritchard P.C. "But as this study shows, distracted driving goes beyond that and can include a wide range of risky behaviors."
Devine pointed out that the study identified smoking, looking at another crash, reaching for another device such as a navigational system, eating and drinking, talking with other people in the car, adjusting controls of another device such as a radio and moving objects within the car as distractions that had contributed to fatal car crashes.
The attorney also noted a new study by the Texas A&M Transportation Institute that concluded that using voice-activated texting devices while driving, such as Siri for iPhone users and Vlingo for Android users, can be as dangerous as using one's hands to operate a texting device.
"I think you can look at these two studies, together, and conclude that it's not only the act of taking one's hands off the wheel that is dangerous. Instead, the danger is allowing your focus to be taken away from what should be the task at hand – driving safely," Devine said. "Unfortunately, too many careless people allow this to happen."
According to Devine, it is important for car accident victims to seek the assistance of an attorney. A lawyer with experience in this area of personal injury law will know what to investigate (such as cell phone records) in order to determine the cause of a crash as well as seek compensation for one's physical, emotional and financial losses, she said.
About Salvi, Schostok & Pritchard P.C.
Salvi, Schostok & Pritchard P.C. is a leading Chicago personal injury firm with offices in Chicago (22 West Washington Street, Suite 1600, Chicago IL 60602) and Waukegan (218 North Martin Luther King Jr. Avenue, Waukegan, IL 60085). In addition to representing clients in catastrophic personal injury, medical malpractice, aviation and product liability cases, the firm focuses on car and truck accidents, airplane and train accidents, construction injuries, birth injuries, brain injuries, unsafe properties and animal attacks. The firm has obtained more than $650 million on behalf of its clients in personal injury and wrongful death cases, including 195 multi-million dollar verdicts or settlements. For more information, call (312) 372-1227 or use the firm's online contact form.