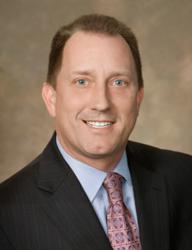 An additional measure for teaching responsibility to negligent drivers is to hold them accountable for the harm they cause.
Chicago, IL (PRWEB) May 25, 2013
Jeffrey Kroll, a lawyer representing motorcycle accident victims in Chicago and throughout Illinois, said today that the message of Motorcycle Safety Awareness Month this May should be that everyone on the road shares responsibility for preventing motorcycle crashes.
"No one wants to be involved in a car accident, and no one wants to be responsible for the deadly injuries that a motorcyclist can suffer in a collision," said Kroll, a partner at Salvi, Schostok & Pritchard P.C., a leading Chicago personal injury law firm.
"But staying out of a motorcycle accident requires safe driving on the part of a driver behind the wheel of a family sedan, SUV, school bus, delivery van, 18-wheeler or any other vehicle on the road as much as it requires a motorcycle rider to avoid an accident," Kroll said.
The National Highway Traffic Safety Administration (NHTSA) has recognized May as Motorcycle Safety Awareness Month. The agency is offering a variety of downloadable materials on its website to spread the word.
The campaign includes increased enforcement by local police throughout May to make sure motorcyclists and drivers of all other types of vehicles are obeying state and local laws, the NHTSA says.
Research from the NHTSA shows that motorcyclists are nearly 40 times more likely than passenger car occupants to die in traffic crashes
"Drivers should keep in mind that because a motorcycle is one of the smallest of vehicles on the road it can 'hide' in your vehicle's blind spots," Kroll said. "The easiest way to avoid colliding with a motorcycle rider is to always check blind spots and always signal before changing lanes or making turns."
The NHTSA says 4,612 motorcycle fatalities in 2011 accounted for 14 percent of total highway deaths for the year despite motorcycle registrations representing only about 3 percent of all vehicles in the U.S.
Motorcycle accident fatalities accounted for 15.8 percent of all Illinois highway fatalities in 2011, according to the Illinois Department of Transportation. The 145 motorcyclists killed in Illinois in 2011 represented a 10.7 percent increase from the 131 who died in 2010.
"Motorcyclists have responsibilities too," Kroll said. "Riders should obey all traffic laws, always wear a proper helmet and other protective gear, and they should make efforts to avoid riding in cars' or trucks' blind spots."
The veteran motorcycle accident lawyer added that riders who take all of the proper safety precautions can still be injured in a wreck caused by a negligent or reckless driver.
"Unfortunately, there will always be unsafe drivers among us," Kroll said. "An additional measure for teaching responsibility to negligent drivers is to hold them accountable for the harm they cause."
If a rider is seriously injured in a motorcycle accident caused by a careless or reckless driver, the injured motorcyclist can seek compensation for their injuries, damage to their bike and other losses, Kroll said.
"Motorcyclists have a right to the road and the right to seek redress when another harms them," Kroll said. "Our firm strongly stands up for protecting Illinois motorcyclists' rights."
About Salvi, Schostok & Pritchard P.C.
Salvi, Schostok & Pritchard P.C. is a leading Chicago personal injury firm with offices in Chicago (22 West Washington Street, Suite 1600, Chicago IL 60602) and Waukegan (218 North Martin Luther King Jr. Avenue, Waukegan, IL 60085). In addition to representing clients in catastrophic personal injury, medical malpractice, aviation and product liability cases, the firm focuses on car and truck accidents, airplane and train accidents, construction injuries, birth injuries, brain injuries, unsafe properties and animal attacks. The firm has obtained more than $650 million on behalf of its clients in personal injury and wrongful death cases, including 195 multi-million dollar verdicts or settlements. For more information, call (312) 372-1227 or use the firm's online contact form.