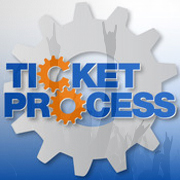 Ticket Giant Ticketprocess.com Slashing Prices On Chicago Bears Football Tickets For 2012 Season
(PRWEB) July 12, 2012
TicketProcess.com has built their reputation and customer base by providing some of the highest quality tickets to sporting events all over the United States and beyond. The online ticket giant is very proud to announce that they are now selling Chicago Bears tickets to each of their preseason and regular season home games in the NFL's 2012 season.
The Chicago Bears franchise is one of the most storied and decorated in the history of professional football, and the fans base is incredibly vast and feverishly passionate. Chicago Bears tickets have regularly sold out many weeks before game day going on many years, and the new Solider Field is yet another reason to get in on the live action unfolding on the shores of Lake Michigan. Legendary players such as Dick Butkus and Mike Singletary helped football fans all over the world to identify the Bears as one of the grittiest and toughest teams in the NFL in past decades, and the label has stayed with the team to this very day.
The 2012 squad will once again be led by veteran and likely Hall-of-Fame linebacker Brian Urlacher, and he has plenty of support alongside him and in front of him on the defensive line. Super-athlete Devin Hester has made the transition from defender to star wide receiver, but his skills as a kickoff and punt returner have helped him cement his place in modern Bear folklore. Quarterback Jay Culter has been inconsistent at times in his tenure with the Bears, but his arm strength and accuracy are second-to-none when he is in a groove.
As is the case with every single team in the deeply talented NFL, the Bears schedule features a number of challenges. A September 9th season opener against the Indianapolis Colts is sure to be one of the most popular Chicago Bears tickets in many years. Phenomenal rookie quarterback Andrew Luck will likely be making his first career start. Fans that miss out on the rare opportunity will also have chances to see games against the St. Louis Rams, Detroit Lions and Carolina Panthers during the first half of the season. All three teams also feature young quarterbacks that are laying the foundation for long, successful careers.
A December 16th showdown against the Green Bay Packers is likely to have major playoff implications, and Bears tickets to that classic annual matchup are sure to be long gone before the snowflakes of winter begin to form. Visit TP for all of your Football ticket & NCAA College Football ticket needs.