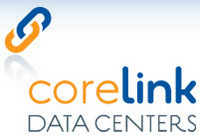 CoreLink Data Center is pleased to host this incredible panel discussion
Mount Prospect, IL (Vocus) October 6, 2010
Chicago colocation provider, CoreLink Data Centers, will host a data center industry panel discussion focusing on cost optimization strategies, cloud computing and virtualization, as well as provide guided tours of CoreLink's newest state-of-the-art data center on Wednesday, October 20, 2010 from 4:00 p.m. to 8:00 p.m.
The event, entitled 'Using Data Centers Today While Anticipating Changes for Tomorrow,' will provide attendees the opportunity to observe a panel discussion with some of the brightest thought leaders in the business, including:

Lenny Chesal, EVP Strategic Sales and CMO at Host.net
Steven Harper, VP Business Development at StillSecure
Paul Himes, CEO of Himes & Associates
Paul Moring, Data Center Specialist at Cisco Systems
Ray Parpart, IT Director at the University of Chicago
Gino Valente, VP Sales and Marketing at XtremeData
At the event, attendees can view the latest technology found in CoreLink's Chicago colocation facility, as well network with other key IT executives regarding the current technology and data center trends.
"CoreLink Data Center is pleased to host this incredible panel discussion," said Michael Duckett, President of CoreLink Data Centers. "The panel has a tremendous breadth of knowledge and expertise in the industry, and will provide a great opportunity for anyone interested in learning more about data center technology and industry trends."
The 'Using Data Centers Today While Anticipating Changes for Tomorrow,' event is free to data center end users and will be held at CoreLink Data Centers' Chicago colocation facility located at 800 E. Business Center Drive in Mt. Prospect, IL. The event is co-sponsored by the Lake Michigan Region chapter of 7x24 Exchange International, which is a leading knowledge exchange for those who design, build, use, and maintain mission critical enterprise information infrastructures. A broad selection of food and beverages will be served at the event.
Interested parties can RSVP at rsvp(at)corelink(dot)com or by calling (773) 975-3333 by October 13, 2010.
CoreLink offers all sized businesses, from large multi-national enterprises to small and medium sized businesses, the flexible colocation solutions and expert service they need to maintain their critical IT infrastructure.
CoreLink customers enjoy the following benefits:

100% uptime Service Level Agreements for mission critical applications
The ability to scale without data center constraints
Reduced operating costs due to outsourcing
CoreLink's "state-of-the-art" data center design and industry expertise
About CoreLink Data Centers
CoreLink is a leading colocation provider of critical infrastructure services delivered on a "state of the art," robust and environmentally friendly technology platform. By leveraging data centers in Chicago, Seattle, Phoenix, and Las Vegas with access to massive and diverse network connectivity, CoreLink delivers small, medium and large enterprise customers and service providers with high quality and uniquely agile, data center services. CoreLink's focus on aligning customer needs with the proper solution, combined with a relentless focus on service, provides the flexibility and peace of mind all businesses require from a data center provider.
For additional information regarding CoreLink Data Centers or its locations, please visit http://www.corelink.com or call 866.435.2375.
# # #