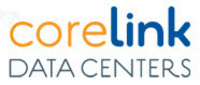 CoreLink Data Center is excited to host this lunch and learn panel discussion
Mount Prospect, IL (Vocus) November 18, 2010
Chicago colocation provider, CoreLink Data Centers (http://www.corelink.com), and StillSecure will host a data center industry panel discussion focusing on evolving security demands. The panel will share how to successfully navigate network security challenges including corporate firewalls, intrusion detection, and the PCI compliance standards. In addition, guided tours of CoreLink's state-of-the-art data center will be provided to interested attendees. The event is scheduled on Thursday, December 9, 2010 from 11:30 a.m. to 1:30 p.m. at their Mt. Prospect facility in northwest Chicago.
The event, entitled 'Evolving Security Challenges – The Five Key Items Every Business Must Know About Online Security' will provide attendees the opportunity to network with other IT leaders, as well as participate in a panel discussion with top security corporate network experts, including Steve Harper, Vice President at Still Secure.
Attendees will learn how to safely protect their business and customers' data, avoid costly mistakes, and ensure their business complies with all 12 requirements outlined in the PCI Data Center Standards. Attendees will also have the opportunity to view the latest technology found in CoreLink's Chicago colocation facility, as well network with other key IT executives regarding current technology, security, and data center trends.
"CoreLink Data Center is excited to host this lunch and learn panel discussion," said Michael Duckett, President of CoreLink Data Centers. "The panel will focus on critical network security trends and challenges that all corporate IT leaders need to address for their organizations. It is also a great opportunity for attendees to learn more about the latest data center technology now available."
The 'Evolving Security Challenges – The Five Key Items Every Business Must Know About Online Security,' event is free to data center end users and will be held at CoreLink Data Centers' Chicago colocation facility located at 800 E. Business Center Drive in Mt. Prospect, IL.
The event is co-sponsored by StillSecure, whose managed security and certified compliance solutions are designed and deployed to allow customers to focus on their core business instead of being distracted by escalating security threats and evolving compliance requirements. A selection of food and beverages will be served at the event, as well as a drawing will be held for several prizes.
Interested parties should call (866) 435-2375 or visit CoreLink's website for more information.
CoreLink offers all sized businesses, from large multi-national enterprises to small and medium sized businesses, the flexible colocation solutions and expert service they need to maintain their critical IT infrastructure. With data centers in Chicago, Seattle, Phoenix, and Las Vegas, CoreLink operates a national network of top-tier colocation facilities.
CoreLink customers enjoy the following benefits:

100% uptime Service Level Agreements for mission critical applications
The ability to scale up or down without the usual data center constraints
Reduced operating costs due to outsourcing
CoreLink's "state-of-the-art" data center design and industry expertise.
Contact CoreLink Data Centers for more information about our colocation services and enterprise hosting or call (866) 435-2375.
About CoreLink Data Centers
CoreLink is a leading colocation provider of critical infrastructure services delivered on a "state of the art," robust and environmentally friendly technology platform. By leveraging data centers in Chicago, Seattle, Phoenix, and Las Vegas with access to massive and diverse network connectivity, CoreLink delivers small, medium and large enterprise customers and service providers with high quality and uniquely agile, data center services. CoreLink's focus on aligning customer needs with the proper solution, combined with a relentless focus on service, provides the flexibility and peace of mind all businesses require from a data center provider.
For more information, please call 866.435.2375 or visit our website or check out more at CoreLink Data Centers' blog, CoreLink on Facebook and @corelinkdata on Twitter.
###