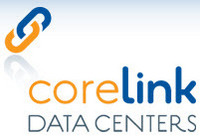 Our sponsorship of midVenturesLAUNCH aligns with our commitment in the technology sector and our on-going efforts provide our customers with the most innovative and effective technology available today
Mount Prospect, IL (Vocus) September 23, 2010
Chicago colocation center, CoreLink Data Centers, is a sponsor and exhibitor at the midVenturesLAUNCH Conference on Tuesday, September 28, 2010. This event is expected to be the largest startup and innovation conference in the Midwest.
The midVenturesLAUNCH conference brings together entrepreneurs, venture capitalists, and the media from all parts of the tech community to network, share ideas, and support new start-up efforts. It is being held from 7 a.m. to 9 a.m. on September 28th at the University of Illinois at Chicago.
"Our sponsorship of midVenturesLAUNCH aligns with our commitment in the technology sector and our on-going efforts provide our customers with the most innovative and effective technology available today," said Michael Duckett, President of CoreLink Data Centers, a leading Chicago colocation provider. "We are also very excited to share the latest data center solutions with both startup and larger companies looking for flexible co-locations options that can scale with their business needs."
midVenturesLAUNCH will feature hundreds of startup companies showcasing the newest innovations as well thousands of attendees exploring the future of Web 2.0 technology. This event is a great opportunity to meet with the hottest startups in the Midwest, network with key members of the industry, impact successful venture capitalists, share your business ideas and more.
midVenturesLAUNCH will be held at the UIC Forum located at 725 W. Roosevelt Rd. in Chicago.
Interested parties can register at http://midventureslaunch.eventbrite.com/ or visit http://midventureslaunch.com/ for more information.
CoreLink offers data center services from five facilities located in Seattle, Phoenix, Chicago, and Las Vegas. As a co-location provider and enterprise hosting company, CoreLink provides highly secure, environmentally controlled facilities with multiple layers of electrical and mechanical redundancy.
CoreLink gives all sized businesses, from large multi-national enterprises to small and medium sized businesses, the flexible co-location solutions and expert service they need to maintain their critical IT infrastructure.
CoreLink customers receive the following benefits:

Guaranteed uptime for mission critical applications
The ability to scale without being concerned with infrastructure constraints
Lower capital and maintenance expenses driven by a reduction in internal infrastructure needs
A decrease in operating expenses due to outsourcing facility management
Peace of mind knowing CoreLink's "state-of-the-art" data center supports their critical and customer facing IT infrastructure.
About CoreLink Data Centers
Founded in 2007 CoreLink Data Centers offer state-of-the-art facilities, colocation services and the management of mission-critical business applications for high bandwidth networks. The company brings together the best in colocation and reliable network solutions to provide a high quality service for day-to-day network requirements, disaster recovery and business continuity solutions. CoreLink is backed by M/C Ventures of Boston. CoreLink's data centers are located in Las Vegas, Nevada, Phoenix, Arizona, Seattle, Washington and Mount Prospect, Illinois.
For additional information regarding CoreLink locations and their Chicago colocation facility, please visit http://www.corelink.com or call 866.435.2375.
###