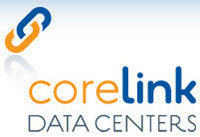 CoreLink Data Centers is extremely excited about the grand opening of our state-of-the-art Chicago data center facility
Mount Prospect, IL (Vocus) October 6, 2010
Chicago data center service provider, CoreLink Data Centers, will unveil their new 80,000 sq. ft. state-of-the-art Chicago data center facility during a grand opening ceremony on Wednesday, October 20, 2010 at 2:00 p.m.
The Mayor of Mount Prospect, Irvana K. Wilks, will cut the ribbon for the new Chicago data center with CoreLink CEO Geoff Hampson. After the ribbon cutting ceremony, attendees will be invited to participate in an open house and a tour of the new state-of-the-art facility.
This event will offer attendees the opportunity to view the latest in data center service facilities, as well as the opportunity to network with key IT contacts and learn about the latest technology trends.
"CoreLink Data Centers is extremely excited about the grand opening of our state-of-the-art Chicago data center facility," said Michael Duckett, President of CoreLink Data Centers. "This data center, coupled with multi-carrier connectivity options and CoreLink's relentless approach to service delivery, provides businesses in the Chicago metro area with the utmost protection to house mission critical applications."
The grand opening of Corelink's newest data center facility will be held at CoreLink Data Centers' Chicago data center service facility located at 800 E. Business Center Drive in Mt. Prospect, IL.
Individuals interested in attending the grand opening ceremony can visit http://www.corelink.com for more information.
CoreLink offers all sized businesses, from large multi-national enterprises to small and medium sized businesses, the flexible colocation solutions and expert service they need to maintain their critical IT infrastructure.
CoreLink customers enjoy the following benefits:

100% uptime Service Level Agreements for mission critical applications
The ability to scale up or down without the usual data center constraints
Reduced operating costs due to outsourcing
CoreLink's "state-of-the-art" data center design and industry expertise.
About CoreLink Data Centers
CoreLink is a leading colocation provider of critical infrastructure services delivered on a "state of the art," robust and environmentally friendly technology platform. By leveraging data centers in Chicago, Seattle, Phoenix, and Las Vegas with access to massive and diverse network connectivity, CoreLink delivers small, medium and large enterprise customers and service providers with high quality and uniquely agile, data center services. CoreLink's focus on aligning customer needs with the proper solution, combined with a relentless focus on service, provides the flexibility and peace of mind all businesses require from a data center provider.
For additional information regarding CoreLink Data Centers or its locations, please visit http://www.corelink.com or call 866.435.2375.
# # #