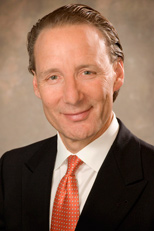 This needs to be a swift, thorough and aggressive investigation so we can determine the scope of this outbreak and find out why it happened in the first place.
Chicago, IL (PRWEB) October 17, 2012
Chicago drug injury lawyer Patrick A. Salvi said today that he supports efforts to ramp up the investigation of a Massachusetts pharmacy that has been connected to potentially contaminated steroid shots that have caused an outbreak of fungal meningitis cases and other illnesses across the country.
As of October 16, the U.S. Centers for Disease Control and Prevention(CDC) had identified 231 cases of fungal meningitis and two cases of peripheral joint infection in an outbreak that has spread to 15 states, including Illinois. Fifteen people have died. The CDC says that "several" patients have suffered strokes.
"This needs to be a swift, thorough and aggressive investigation so we can determine the scope of this outbreak and find out why it happened in the first place," Salvi said. "This is an urgent matter. The health of thousands of people across the U.S. is at stake."
Salvi said his Chicago personal injury firm is conducting its own investigation of the fungal meningitis outbreak for patients in Illinois and across the country, including a potentially infected New York resident.
The Chicago drug injury attorney spoke in reaction to a Reuters report that U.S. Food and Drug Administration (FDA) agents raided the New England Compounding Center (NECC) in Framingham, Mass., on October 16.
The FDA, CDC and other federal and state health officials have been investigating the outbreak's link to three lots (or more than 17,600 single-dose vials) of an epidural steroid injection, methlyprednisolone acetate, which the NECC recalled September 26.
The CDC says as many as 14,000 patients received the contaminated steroid injection that was shipped to 76 clinics in 23 states, including the APAC Centers for Pain Management in Chicago and Westchester and Thorek Memorial Hospital in Chicago.
The shots were mainly used as epidural (spinal) injections for back pain, but some patients received the steroid for pain in such joints as knees, ankles and shoulders.
On October 4, the FDA advised physicians to not use any NECC products, which was followed by the NECC voluntarily recalling all of its products on October 6.
On October 16, the FDA said it was widening its investigation into other drugs from the NECC.
The FDA said the investigation involved a possible meningitis case potentially associated with the epidural injection of a NECC product called triamcinolone acetonide and a fungal infection suffered by a patient who was administered a NECC cardioplegic solution that is used during open heart surgery.
Additionally, the FDA advised physicians to follow up with patients who received an injectable ophthalmic drug from the NECC that is used during eye surgery.
The FDA said that no other drugs have been linked to the outbreak of fungal infections nationwide but cautioned that the ophthalmic drug and cardioplegic solutions produced by the NECC were now of "significant concern."
In the Midwest, the CDC has identified 30 cases of fungal meningitis or peripheral joint infection in Indiana as well as 47 in Michigan, seven in Ohio and five in Minnesota.
Only one case of suspected fungal meningitis has been reported in Illinois. However, Dr. Rahul Khare, an emergency physician for Northwestern Medicine in Chicago, told the Associated Press that he anticipates more Illinois cases will emerge with more testing.
"It's crucial for patients who received any potentially contaminated products to be tested right away," Salvi said. "It's also important for anyone who has been sickened in this crisis to get immediate legal assistance in order to protect their rights."
About Salvi, Schostok & Pritchard P.C.
Salvi, Schostok & Pritchard P.C. is a leading Chicago personal injury firm with offices in Chicago (22 West Washington Street, Suite 1600, Chicago IL 60602) and Waukegan (218 North Martin Luther King Jr. Avenue, Waukegan, IL 60085). The firm represents clients in matters involving medication errors, emergency room errors, failure to diagnose, hospital negligence, physician error, birth injuries, surgical malpractice, anesthesia errors, organ puncture/perforation, post-operative and pre-operation malpractice and surgical complications. The firm's success in medical negligence, personal injury and wrongful death cases features recoveries of more than $630 million on behalf of its clients, including more than 180 multi-million dollar verdicts or settlements. To learn more about Salvi, Schostok & Pritchard P.C., call (312) 372-1227 or use the firm's online form.