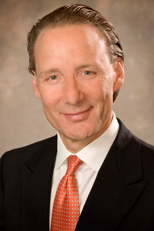 We need to get to the bottom of how an outbreak such as this could happen, and we need to take steps to ensure it doesn't happen again[.]
Chicago, IL (PRWEB) October 10, 2012
Chicago drug injury injury lawyer Patrick A. Salvi said today that the multistate meningitis outbreak that has been linked to contaminated steroid shots should be a wake-up call to lawmakers.
Salvi, managing equity partner of the Chicago personal injury firm of Salvi, Schostok & Pritchard P.C., was speaking in reaction to a fungal meningitis outbreak that has harmed 119 people in 10 states, including 11 who have died, according to the U.S. Centers for Disease Control and Prevention (CDC).
The CDC says that as many as 13,000 patients nationwide, including those in Illinois, may have been exposed to fungal meningitis through tainted spinal steroid injections. Three lots of the potentially contaminated steroid, or 17,676 vials, were shipped by the Massachusetts-based New England Compounding Center (NECC) to 75 health facilities in 23 states from July to September, the Wall Street Journal reports.
Salvi pointed to a Reuters article that described the NECC as "one of thousands of pharmacies that repackage or recombine medications on a sizable scale" that "operate in a legal limbo" and without the same regulations and oversight as drug manufacturers.
According to Reuters, several disease outbreaks have been traced to these compounding pharmacies in recent years.
"If this latest outbreak doesn't wake our lawmakers up to need for tighter oversight of these pharmacies, I don't know what will," Salvi said. "Any patients harmed by contaminated medication can at least count on attorneys to protect their rights and stand up for them.
"As our firm has seen through our own experience, legal action can not only help the individuals harmed but also play a role in spurring changes that protect others in the future."
In April, Salvi's firm secured a record-setting $8.25 million medication error settlement on behalf of a Chicago couple whose prematurely born son died at a Park Ridge hospital after receiving a lethal dose of sodium in his IV nutrient bag in the fall of 2010.
The case was Burkett v. Advocate Health and Hospitals Corporation d/b/a Advocate Lutheran General Hospital, Cook County Circuit Court, Case No. 11L003535. According to research of the Law Bulletin's Verdict Reporter, the settlement was the largest of its kind to be reported in Illinois.
"In that case, the hospital – to its credit – investigated the death and changed its policies to avoid future such occurrences," Salvi said.
"The same type of investigation and changes are needed with a large-scale disease outbreak such as this one. We need to get to the bottom of how an outbreak such as this could happen, and we need to take steps to ensure it doesn't happen again, including laws that will allow for tighter regulation of these compounding facilities and greater patient protection."
Salvi said his firm is continuing its own investigation into the fungal meningitis outbreak and its impact on patients in Illinois and across the Midwest.
The potentially contaminated shots were administered between May 21 and September 26, 2012, when they were recalled, according to the CDC. The three known locations in Illinois that received the suspected steroid shots are the APAC Centers for Pain Management in Chicago and Westchester and Thorek Memorial Hospital in Chicago.
According to an October 9 report in the Chicago Tribune, there are yet no confirmed cases of meningitis among APAC clients.
About Salvi, Schostok & Pritchard P.C.
Salvi, Schostok & Pritchard P.C. is a leading Chicago personal injury firm with offices in Chicago (22 West Washington Street, Suite 1600, Chicago IL 60602) and Waukegan (218 North Martin Luther King Jr. Avenue, Waukegan, IL 60085).
The firm represents clients in matters involving medication errors, emergency room errors, failure to diagnose, hospital negligence, physician error, birth injuries, surgical malpractice, anesthesia errors, organ puncture/perforation, post-operative and pre-operation malpractice and surgical complications. The firm's success in medical negligence, personal injury and wrongful death cases features recoveries of more than $630 million on behalf of its clients, including more than 180 multi-million dollar verdicts or settlements.
To learn more about Salvi, Schostok & Pritchard P.C., call (312) 372-1227 or use the firm's online form.