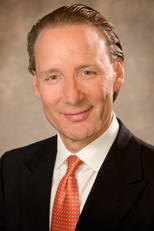 This will be valuable new tool for the public to use in their search for qualified physicians.
Chicago, IL (PRWEB) October 03, 2011
A new online database listing the disciplinary, criminal and malpractice histories of all Illinois doctors and chiropractors will go live later this fall – and it will give patients an added layer of protection against negligent practitioners, Chicago medical malpractice attorney Patrick A. Salvi said today.
"This will be valuable new tool for the public to use in their search for qualified physicians," said Salvi, whose Chicago medical malpractice law firm, Salvi, Schostok & Pritchard P.C., represents clients in negligence claims throughout Illinois, including Cook County and Lake County.
"Too often we see cases that involve doctors who have convictions or malpractice payments in their pasts and injured clients who had no idea about those histories," Salvi said.
Creation of the database was authorized by the Illinois legislature in August, when it passed the Patients' Right to Know Act. Similar legislation had been proposed and blocked in prior years.
However, a series of articles in the Chicago Tribune earlier this year reported that state regulators had allowed "dangerous doctors" to continue practicing – even those convicted of sex crimes.
"Obviously existing safeguards weren't working well enough," Salvi said. "But the Patients' Right to Know Act will empower patients to do everything they can to choose the doctor that they are most comfortable with – and will expose doctors who have past cases of medical negligence in their records."
The Patients' Right to Know Act allows the publication of basic information about Illinois physicians and chiropractors, including their full names, their professional and academic credentials, where they have worked, and whether they work in a setting that accepts Medicaid.
But the profiles also will list any medical malpractice court judgments, arbitration awards and settlements of medical malpractice claims made to a complaining party over the last five years, as well as malpractice claims that are under appeal.
Salvi praised another provision of the act as well.
"The other significant feature is that access to the profiles is not just limited to those who have the Internet," the Chicago attorney explained. "Patients can request the same information in writing from the Department of Professional and Financial Regulation. That's particularly important because lower-income families will be able to conduct the same kind of research as everyone else, which can be extremely helpful if they suspect they are victims of medical negligence but are hesitant to contact a lawyer."
Medical malpractice and hospital negligence can often have tragic consequence for families, Salvi said.
"Some errors will prevent patients from being able to work in the same profession they did before the medical mistake, or will prevent babies from leading normal lives because of a surgical mistake in the delivery room," Salvi said.
"But it's important to remember that there are a lot of highly qualified, ethical physicians in Illinois," he continued. "The Patients' Right to Know Act is not intended to punish them for past mistakes. It just says that the public has the right to know what those mistakes were so that they can make informed decisions about their future care."
About Salvi, Schostok & Pritchard P.C.
Salvi, Schostok & Pritchard P.C. is a leading Illinois medical malpractice law firm with offices in Chicago and Waukegan. The firm represents clients in matters involving emergency room errors, failure to diagnose, hospital negligence, physician error, birth injuries, surgical malpractice, anesthesia errors, organ puncture/perforation, post-operative and pre-operation malpractice and surgical complications. The firm's success in medical negligence, personal injury and wrongful death cases features recovering more than $600 million on behalf of its clients, including more than 170 multi-million dollar verdicts or settlements. To learn more about Salvi, Schostok & Pritchard P.C., call (847) 249-1227 or use the firm's online form.
###