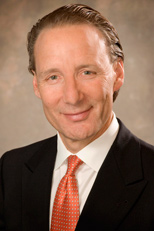 We hope these agencies continue to be properly funded and equipped to provide this type of service, to warn of and react quickly to emergencies.
Chicago, IL (PRWEB) October 11, 2012
Chicago drug injury lawyer Patrick A. Salvi said today that the ongoing national fungal meningitis outbreak linked to contaminated spinal steroid shots underscores the important role of public health organizations in Illinois and across the country.
The Washington Post explained on October 10 that the U.S. Centers for Disease Control and Prevention (CDC) is among the federal agencies that face automatic budget cuts under the sequestration agreement that Congress passed last year. The CDC, according to The Post, provides about half of all funding for local and state public health work.
Illinois Department of Public Health (IDPH) Director Dr. LaMar Hasbrouck said his agency has alerted physicians and health practitioners around the state about the meningitis cases associated with epidural steroid injections, and the need to stop using the recalled product, according to ENews Park Forest.
"We hope these agencies continue to be properly funded and equipped to provide this type of service, to warn of and react quickly to emergencies," said Salvi, managing equity partner at Salvi, Schostok & Pritchard P.C.
Salvi's Chicago personal injury firm, Salvi, Schostok & Pritchard P.C., is one of the leading medical malpractice and drug injury law firms in Illinois and was featured this week on the cover of Chicago Lawyer magazine for obtaining $46.51 million in settlements (in cases over $2 million) over the past year.
Since the first week in October, the CDC and other health agencies have pressed a nationwide alert, warning consumers and health care professionals that tainted vials of a steroid injection used to ease back pain may have infected thousands of patients at 75 clinics in 23 states.
As of October 10, the CDC had confirmed 137 fungal meningitis cases in 10 states, including Indiana, Michigan and Ohio. Twelve people have died, the CDC says.
The New England Compounding Center of Framingham, Massachusetts, recalled more than 17,600 single-dose vials of a steroid known as "preservative-free methylprednisolone acetate" on September 26. It has since closed and recalled the rest of its products in circulation.
No fungal meningitis cases have been found in Illinois, but the CDC has identified three Illinois clinics that had received the recalled steroid injections. They are the APAC Centers for Pain Management in Chicago and Westchester and Thorek Memorial Hospital in Chicago.
Meningitis causes the tissues surrounding the brain and spinal cord to become inflamed. There are several types and causes of meningitis. Fungal meningitis, which is rare, is not contagious like the more common forms.
The CDC says symptoms have generally started in patients of the current fungal meningitis outbreak from one to four weeks after receiving a steroid injection for back pain. Not all patients who received the shots will become sick.
Patients should seek medical care if they experience fever, new or worsening headache, neck stiffness, sensitivity to light, new weakness or numbness, increasing pain or redness or swelling at the injection site, the CDC says.
The CDC has identified meningitis cases in 10 states – including Michigan (28 cases), Indiana (15), Minnesota (3) and Ohio (1) in the Midwest – that are connected to steroid shots from the Massachusetts compounding center.
"As our own law firm investigates illnesses and deaths in Illinois and across the Midwest linked to this tragic outbreak of fungal meningitis, one of our focus areas will be on the role of the compounding center ... how was it regulated, and how could this tragic circumstance have been prevented," said Salvi.
Salvi also stressed that anyone who may have received a steroid shot for back pain in the past month to six weeks should remain vigilant and continue checking with federal, state and local health agencies for the most recent information.
About Salvi, Schostok & Pritchard P.C.
Salvi, Schostok & Pritchard P.C. is a leading Chicago personal injury firm with offices in Chicago (22 West Washington Street, Suite 1600, Chicago IL 60602) and Waukegan (218 North Martin Luther King Jr. Avenue, Waukegan, IL 60085). The firm represents clients in matters involving medication errors, emergency room errors, failure to diagnose, hospital negligence, physician error, birth injuries, surgical malpractice, anesthesia errors, organ puncture/perforation, post-operative and pre-operation malpractice and surgical complications. The firm's success in medical negligence, personal injury and wrongful death cases features recoveries of more than $630 million on behalf of its clients, including more than 180 multi-million dollar verdicts or settlements. To learn more about Salvi, Schostok & Pritchard P.C., call (312) 372-1227 or use the firm's online form.