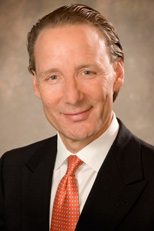 If the pharmaceutical industry could properly regulate and police itself, it would be a benefit to all.
Chicago, IL (PRWEB) October 18, 2012
Chicago drug injury lawyer Patrick A. Salvi today said he largely agreed with views expressed in an ABC News editorial, calling on the drug industry to increase its transparency and cooperation as a means to repair its credibility after the ongoing fungal meningitis outbreak.
Steve Brozak and Henry Bassman, the president and managing partner, respectively, of WBB Securities, an independent broker-dealer and investment bank specializing in biotechnology, medical devices and pharmaceutical research, authored an editorial for ABC News titled "Meningitis Outbreak: Restoring Confidence in the Drug Industry."
In the opinion piece, Brozak and Bassman say the fungal meningitis outbreak blamed on contaminated steroid shots distributed nationwide by a Massachusetts pharmacy threatens the nation's drug delivery industry with a loss of confidence.
The pair outlines the breakdown in confidence and points to the current outbreak that, according to the U.S. Centers for Disease Control and Prevention (CDC), has now been blamed for at least 19 deaths in 15 states.
"As this editorial suggests, some kind of leadership needs to step forward in the U.S. drug industry," Salvi said. "If the pharmaceutical industry could properly regulate and police itself, it would be a benefit to all, as the writers say."
Salvi's firm pursues medical malpractice and drug injury lawsuits on behalf of residents of Illinois and across the Midwest who have been harmed by faulty or dangerous drugs and medical products.
"Our firm's lawyers will continue to play our role in holding the drug industry accountable," Salvi said.
Salvi said his Chicago personal injury firm is conducting its own investigation of the fungal meningitis outbreak for patients in Illinois and across the country, including a potentially infected New York resident.
As of October 17, the CDC had identified 245 cases of fungal meningitis, stroke due to presumed fungal meningitis or other central nervous system-related infection and two cases of peripheral joint infections (such as knee, hip, shoulder or elbow) as part of a nationwide outbreak of illness linked to contaminated steroid shots from a Massachusetts pharmacy, the New England Compounding Center (NECC).
About Salvi, Schostok & Pritchard P.C.
Salvi, Schostok & Pritchard P.C. is a leading Chicago personal injury firm with offices in Chicago (22 West Washington Street, Suite 1600, Chicago IL 60602) and Waukegan (218 North Martin Luther King Jr. Avenue, Waukegan, IL 60085). The firm represents clients in matters involving medication errors, emergency room errors, failure to diagnose, hospital negligence, physician error, birth injuries, surgical malpractice, anesthesia errors, organ puncture/perforation, post-operative and pre-operation malpractice and surgical complications. The firm's success in medical negligence, personal injury and wrongful death cases features recoveries of more than $630 million on behalf of its clients, including more than 180 multi-million dollar verdicts or settlements. To learn more about Salvi, Schostok & Pritchard P.C., call (312) 372-1227 or use the firm's online form.