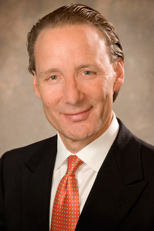 This study indicates that this fungus can aggressively attack a patient.
Chicago, IL (PRWEB) October 19, 2012
Reacting to a new medical study, Chicago drug injury lawyer Patrick A. Salvi today urged patients in Illinois and across the country who may have received tainted steroid injections to seek immediate testing for signs of fungal meningitis.
The Annals of Internal Medicine published the study online October 17.
In the study, researchers from the Johns Hopkins School of Medicine describe the case of a 51-year-old woman who began to show symptoms of fungal meningitis within one week after she had received a cervical epidural steroid injection on August 31.
Ten days after she was admitted to the hospital, the patient died from the infection caused by a fungus called Exserohilum rostratum, according to a report on the study by Reuters.
The U.S. Centers for Disease Control and Prevention (CDC) has reported that, as of October 17, 45 of the 47 patients with laboratory-confirmed fungal meningitis in a national outbreak of the disease linked to contaminated steroid injections had been sickened by the same Exserohilum rostratum fungus.
"This study indicates that this fungus can aggressively attack a patient," Salvi said. "This makes it all the more important for any patients who are at risk of contracting fungal meningitis in this outbreak to contact a doctor right away to be tested and treated for this disease."
According to Reuters, the outbreak of fungal meningitis cases has been linked to potentially contaminated injections from a Massachusetts-based compounding pharmacy, the New England Compounding Center (NECC), which contained the steroid methylprednisolone acetate.
The NECC, which is facing a federal investigation, shipped the steroid shots to 76 medical facilities in 23 states, including three facilities in Illinois: The APAC Centers for Pain Management in Chicago and Westchester and Thorek Memorial Hospital in Chicago, the CDC says.
The shots were mainly used as epidural (spinal) injections for back pain, but some patients may have received the steroid for pain in such joints as knees, ankles and shoulders.
The CDC estimates that as many as 14,000 patients are at risk of contracting meningitis linked to the injections.
Even though the NECC has voluntarily recalled the steroid injections, the outbreak of cases continues to grow.
On October 18, the CDC reported that 254 cases of fungal meningitis, stroke due to presumed fungal meningitis or other central nervous system-related infections had been identified in a total of 16 states, with New York being the latest state to be added to the list. Three cases of peripheral joint infections have been identified as well. A total of 20 people have died.
Although the CDC has identified only one case in Illinois, several neighboring Midwest states have been hit hard, including Michigan (49 cases and 4 deaths) and Indiana (34 cases and two deaths).
Salvi said his Chicago personal injury firm is actively investigating the fungal meningitis outbreak for patients in Illinois and across the country, including a New York resident.
He asked patients who received an epidural steroid injection between May 21 and September 26, 2012 to be vigilant in checking for symptoms of fungal meningitis.
The CDC says these symptoms include new or worsening headaches, fever, sensitivity to light, neck stiffness, weakness or numbness in parts of the body, slurred speech or increased pain and redness or swelling at the injection site.
About Salvi, Schostok & Pritchard P.C.
Salvi, Schostok & Pritchard P.C. is a leading Chicago personal injury firm with offices in Chicago (22 West Washington Street, Suite 1600, Chicago IL 60602) and Waukegan (218 North Martin Luther King Jr. Avenue, Waukegan, IL 60085). The firm represents clients in matters involving medication errors, emergency room errors, failure to diagnose, hospital negligence, physician error, birth injuries, surgical malpractice, anesthesia errors, organ puncture/perforation, post-operative and pre-operation malpractice and surgical complications. The firm's success in medical negligence, personal injury and wrongful death cases features recoveries of more than $630 million on behalf of its clients, including more than 180 multi-million dollar verdicts or settlements. To learn more about Salvi, Schostok & Pritchard P.C., call (312) 372-1227 or use the firm's online form.