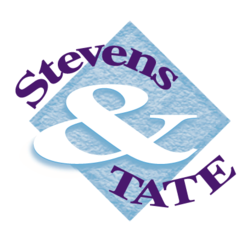 These blog articles are a way to address these concerns and offer key points for organization's to consider incorporating into their programs.
Lombard, IL (PRWEB) April 29, 2013
In response to her recent keynote speaking engagement for the 2013 Social Media Summit (for the Chicago Southland CVB), Nicole Wagner, Internet Marketing Director at Stevens & Tate Marketing, announced a new article series designed to help marketing executives with their social media efforts. The articles, which are posted on the agency's blog, The Daily Twitch, address four things to consider to help marketers simplify their social media strategies: consistency, connection, conversation, and contribution.
Wagner was prompted to write the blog series due to the positive feedback she received from her keynote presentation in March—and her desire to share her extensive social media expertise with a wider audience. "The Four Cs to Consider When Creating a Social Media Strategy" provides a context for organization's to evaluate their social media approach, and a solid structure to help streamline their efforts.
"As a topic that I have been speaking on consistently over the last few years, I have noticed my audiences getting more sophisticated in their thinking," Wagner said. "Yet I continue to get asked by about social media best practices to utilize it most effectively, and specific ways to help make it more manageable. These blog articles are a way to address these concerns and offer key points for organizations to consider incorporating into their programs."
Wagner states that the best way to ensure social media success is to have a sound and solid strategy in place from the very beginning. As the blog posts outline, the first step is for a brand to create—and keep—a consistent identity and tone. From there, a brand should branch efforts out across multiple channels to create a connection with their audience. Next, brands need to recognize that social media is not a one-way method of communication, and therefore use it to spark meaningful conversations. Finally, it is important to provide value, through relevant content and engaging tactics.
Wagner also emphasizes the importance of keeping social media efforts in line with overall marketing objectives. "An organization's social strategy should complement its goals, and work with its other marketing initiatives, in order to maximize results."
To explore the Four Cs of a Social Media Strategy further, and read more about successful Internet marketing techniques, visit the Stevens & Tate Marketing blog "The Daily Twitch."
Stevens & Tate Marketing is a full-service advertising agency offering award-winning, on-strategy creative; integrated message development; comprehensive marketing campaigns; internet and digital advertising; and cost-effective media planning and execution. Stevens & Tate creates focused, targeted solutions for all its clients within business-to-business, food/grocery, retail, travel/tourism, healthcare, senior living, real estate and non-profit industries. Call (630) 627-5200.