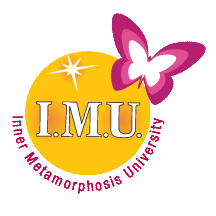 These workshops and retreats offer people to leave their usual surroundings behind and instead to bring all of their attention to the inner inquiry.
Chicago, illinois (PRWEB) September 27, 2011
Inner Metamorphosis University (IMU), a meditation center in Rogers Park, Chicago announces new weekend workshops and 'Special events with Bhashkar' in October 2011, in addition to its regular weekly meditations and classes. The 'Special events with Bhashkar' organized from Oct 28th – Nov 6th comes as a 'not to be missed' opportunity for the people of Chicago and beyond to meet and participate in the event with overseas guest, mystic Bhashkar Perinchery, initiator of the IMU. Bhashkar has helped thousands of people to get close to themselves and realize the mystery and beauty of life for over 35 years.
These workshops and retreats offer people to leave their usual surroundings behind and instead to bring all of their attention to the inner inquiry, to gain new perspectives in life-situations that ask for change; or to just rejuvenate, re-balance and deepen inner awareness.
The month of October starts with the 'Developmental Movement Explorations' Part-1 on Saturday, Oct 1st and Part-2: Saturday, Oct 8th at 10:00 AM to 3:30 PM. This guest workshop conducted by Dan DeLorenzo, is based on Feldenkrais Child Space Method to explore movements we learned and played with during the first months of our lives.
Hiking Meditation, which has been organized regularly first weekend of every month, is being held on Sunday, Oct 2 from 6:00 AM to 6:00 PM.
Meditation for Beginners organized on Sunday, Oct 9th from 10:00 AM to 1:30 PM, includes a playful mix of guided and meditative exercises for beginners.
Full Moon Meditation, another regular event, is being organized on Tuesday, Oct 11th.
The Six Year Anniversary Celebration IMU, on Oct 15th will include variety of activities happening throughout the day from a raw-food workshop to a movie: discourse by Bhashkar Perinchery the initiator of the I.M.U., buffet, theater sketches and dance party at night.
Raw Gourmet Non-Cooking Guest Classes is organized on Saturday, Oct 15th 11:00 AM to 2:00 PM and Sunday, Oct 16th from 2:00 PM to 5:00 PM. Facilitated by Nirel, it offers a wonderful chance to learn the art of making delicious raw foods and sprouting techniques which will cure the body and purify the soul.
Celebration of World Food Day 2011 held on Sunday Oct 16th is another day for health and rejuvenation featuring a workshop and open house events, followed by the movie The Future of Food.
Bhashkar Perinchery's Discourse with the topic: Freedom Lies Beyond The Mind is going to be held on Friday, Oct 28th from 7:30 PM to 9:30 PM. It is the first part of Special Event Series with Bhashkar, and offers a matchless opportunity to experience listening to a mystic in a meditative way, listening to the underlying silence, the atmosphere, to oneself. This talk offers a glimpse of the beyond the mind.
Bhashkar Perinchery also offers Individual Sessions by appointment on Saturday, Oct 29th.
Bhashkar Perinchery's Workshop at the IMU takes place on Sunday, Oct 30th from 1:30 PM to 6:30 PM. This workshop will be of help in learning the unique ability to stay joyful with a sense of inner completion, satisfaction and humor, unlearning the habit of unhappiness and rejection.
For those who have caught fire after these events, the 5 day meditation retreat with Bhashkar the first week of November in Echo Valley Farm, Wisconsin will be a most precious closure.
To register for the above mentioned workshops you can either call 773-262-1468 or visit the website http://www.Lifesurfing.org
###