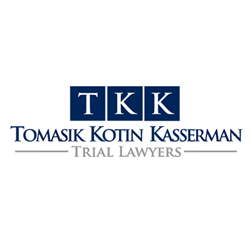 Chicago, IL (PRWEB) February 27, 2015
According to court documents, Donna Pirolli was a patient at Lutheran General Hospital on June 25, 2013 and underwent a procedure during which a duodenoscope was inserted into her stomach through her mouth. Because the duodenoscope allegedly had not been properly cleaned, Donna Pirolli became infected with the antibiotic-resistant "superbug" carbapenem-resistant Enterobacteriaceae (CRE).
A lawsuit has been proceeding in the Circuit Court of Cook County on behalf of Ms. Pirolli alleging that Lutheran General Hospital was negligent in failing to adequately clean the duodenoscope after using it on another patient before inserting it in Pirolli.
According to court documents, during the same time period that Donna Pirolli was infected, approximately 43 other Lutheran General patients contracted CRE during these procedures. Since 2013, CRE infections allegedly from similar duodenoscopes have occurred in many states across the country, including, most recently, at UCLA Medical Center in California. Last week, the FDA issued a safety alert warning that the complex design of these duodenoscopes may prevent effective cleaning.
As a result, Tomasik Kotin Kasserman partner, Dan Kotin, added the scope manufacturer, Pentax, to Pirolli's lawsuit.
This lawsuit is pending before Judge Daniel T. Gillespie in the Law Division of the Circuit Court of Cook County Illinois. Donna Pirolli v. Advocate Lutheran General Hospital and Pentax Medical, 2014 L 011064.
For further information, contact Dan Kotin, Tomasik Kotin Kasserman, LLC, 10 South LaSalle Street, Suite 2920, Chicago, Illinois 60603, (312) 605-8800.