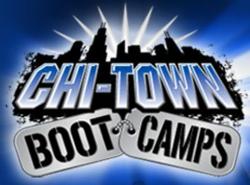 Chicago, Illinois (PRWEB) November 18, 2011
As a Chicago personal trainer, Craig Kastning gets a lot of clients this time of year who are concerned about "overdoing it" during the holiday season. According to the Bureau of Labor Statistics, Americans spent 1.2 hours eating and drinking, and 3.7 hours in front of the TV on Thanksgiving Day, on average. About 18 percent of Americans spent a few hours engaging in sports-related activity on this feast day.
"One of the recommendations I'd make is that families make exercise part of their annual tradition," Craig Kastning advises. "Instead of socializing around the food table, why not try talking while walking? When people take brisk walks before eating, they rev up their metabolisms to burn more calories for the next few hours. To keep it going, I also recommend taking a post-dinner walk, which will prevent drowsiness and keep the metabolism going," the Chicago personal trainer adds. "Some people get together with siblings and other family members to run races on Thanksgiving morning and that, too, is just great."
Another way to stay fit over Thanksgiving is to avoid skipping breakfast. Many people presume that they can "save calories" from breakfast and gorge more come dinner time. Unfortunately that is just not the way the body works, personal trainers in Chicago tell their clients. By skipping breakfast, people set themselves up for overeating, as the body begins to drop dangerously low in blood sugar levels, which will spike as soon as any food is introduced into the system. Instead, eating a fiber-rich breakfast like whole grain cereal and a glass of low-fat milk or a slice of whole wheat toast and an egg will keep people full longer and decrease their likelihood of overeating.
The third tip from this experienced Chicago personal trainer is that people should be mindful of what is going into their mouths. It's all too easy to stand by the buffet table and snack away, but this can be easily avoided by taking a small plate filled with primarily vegetables. Chewing slowly and more deliberately, watching alcohol intake, skipping seconds, and going easy on the mashed potatoes can really save the waistline on Thanksgiving Day.
Lastly, families should consider how a few months of group boot camp sessions with a Chicago personal trainer can dramatically help them shed excess weight and become more physically fit in a short period of time. It's not uncommon to lose 30 or 40 pounds in just three months. Currently, Craig Kastning is offering a personalized fitness assessment, nutrition plan, shopping list and a week of boot camp sessions for only $1 to help new clients get started.
About The Company: Chi Town Boot Camps is a Chicago gym that is committed to helping people reach their ideal health and fitness goals. The company prides itself on having professional and experienced personal trainers who are committed and genuinely concerned with clients and the achievements of their objectives. Each individual is different, so the exercise programs are customized based on individual fitness goals, health history and current health condition. Chi Town's fitness boot camp programs are unique and exclusive and are consistently reviewed to maintain the highest possible standards. All programs come with a 100% money-back guarantee. Please visit http://www.chitownbootcamps.com for more information.
###