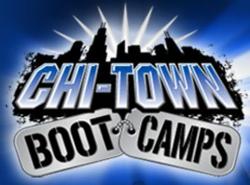 CHICAGO, ILLINOIS (PRWEB) November 24, 2011
Chicago weight loss specialists at Chi-Town Boot Camps say that the key to overall weight loss is variety and balance. They are quick to add that there is no "magic bullet" when it comes to eating. However, there are certain super "fat burning" foods that rev up the body's metabolism, lead to greater feelings of fullness, and encourage greater weight loss than others.
People interested in Chicago weight loss should add the following essentials to their diets:

Broccoli is high in fiber and low in calories, which helps people stay "full" longer and protects them against hunger pangs, cravings and overeating.
Beans are also high in protein to reduce cravings, not to mention fiber that is good for metabolism.
Cottage Cheese contains casein protein, which slows down digestion to leave people feeling full for longer.
Green Tea and Coffee in the amount of 3 cups helps people burn 80 more calories.
Hot Peppers can help people burn 100-200 extra calories per day on average.
Milk's calcium stimulates the metabolism to start working immediately.
Oranges contain antioxidants and high fiber, which encourage the loss of adipose tissue.
Sardines have the high protein and omega3 necessary to boost metabolic function.
Turkey aids people in storing more muscle mass with its high protein and low calories.
Whole Grains boost the metabolism with high fiber, minerals and vitamins.
In addition to laying out a sensible, affordable and enjoyable nutritious meal plan, a Chicago personal trainer specialist will also show people how to substitute high-calorie cravings with more acceptable substitutes. For instance, someone who craves chocolate bars can instead drink a cup of hot cocoa. People who crave sugary sweets can eat peanut butter on celery, strawberries, or low-fat yogurt. People who crave carbs can eat whole grain pasta, beans or low-fat Cabot cheddar cheese with whole grain crackers.
Weight loss centers in Chicago say that it's also important to beat stress, which can lead to cravings, missed workouts and a diminished quality of life. Naturally, some of that must include better time management and quality sleep. Yet, many people are surprised at what a difference diet can make. Foods like spinach, oatmeal, almonds, tuna and asparagus contain nutrients, minerals and vitamins that bust stress.
Often just the act of writing down a monthly meal plan for breakfast, lunch, dinner and snacks can make a person more successful at eating healthy and adopting positive lifestyle changes. Currently, Chicagoans who are Groupon customers can take advantage of a special promotion where they receive free one-on-one nutrition assessments with a Chi-Town Boot Camps Chicago weight loss professional for just $1.
About The Company: Chi Town Boot Camps is a Chicago boot camp that is committed to helping people reach their ideal health and fitness goals. The company prides itself on having professional and experienced personal trainers who are committed and genuinely concerned with clients and the achievements of their objectives. Each individual is different, so the exercise programs are customized based on individual fitness goals, health history and current health condition. Chi Town's fitness boot camp programs are unique and exclusive and are consistently reviewed to maintain the highest possible standards. All programs come with a 100% money-back guarantee.
###