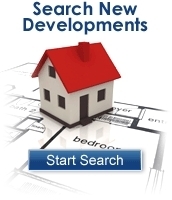 Our new construction feature lets consumers browse various new developments quickly with the ability to really dig into the details of each new development before they visit the actual property
Chicago, IL (Vocus) March 24, 2010
The RE/MAX Northern Illinois real estate network has added a new construction search feature to its regional Web site, illinoisproperty.com, allowing visitors to quickly find new developments anywhere in northern Illinois. The "Search New Developments" feature can be accessed at illinoisproperty.com, one of the most popular real estate Web sites in Chicagoland and across northern Illinois.
"Our new construction feature lets consumers browse various new developments quickly with the ability to really dig into the details of each new development before they visit the actual property," stated Casey Reagan, Chief Technology Officer for RE/MAX Northern Illinois. "We feel it is the best new construction search tool on a Web site today."
Developers who list their properties with RE/MAX affiliates will recognize exceptional marketing benefits from the new search capability, according to Reagan.
"New developments will get the highest level of exposure. They will be featured on the illinoisproperty.com Web site system, which consists of thousands of RE/MAX Northern Illinois affiliate Web sites and has 650,000 registered home buyers. Plus, illinoisproperty.com receives national and international traffic from remax.com, the most popular real estate franchise Web site.
Visitors to the new construction search feature are first taken to a map where they can locate neighborhoods of interest and find where new developments are specifically located. They are then able to view complete and detailed information about each new development, including floor plans, open house hours for models, unit prices and addresses for each property listed.
There is also a customized development overview, which offers a comprehensive list of features and options, along with information about the new community and surrounding neighborhoods. This information includes the "property list," which identifies all homes or condos currently for sale within the development and details the numbers of bedrooms and baths and list price of each. Visitors also have the option of getting additional information, including the actual listing sheet.
"The "Search New Developments" feature is the next step in the RE/MAX commitment to provide consumers the most comprehensive and integrated platform for conducting a real estate search or to market their property. Now, new developments can be accessed just as seamlessly as residential, luxury, commercial and distressed properties located at illinoisproperty.com. New construction is extremely popular with home buyers because it offers great opportunities for customization and presents some great value propositions, especially in today's market," said Reagan.
###