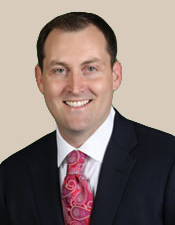 This means more deserving individuals will be able to take advantage of this program, which recognizes the seriousness of their disability and their needs.
Chicago (PRWEB) December 22, 2012
Chicago Social Security disability benefits lawyer Larry Disparti today voiced his support for the Social Security Administration's recent expansion of its Compassionate Allowances program, which speeds up decisions on benefits claims for those with serious disabilities who are in need of immediate assistance.
Social Security Commissioner Michael J. Astrue announced December 6 that 35 new conditions had been added to the list of Compassionate Allowances, raising the number of conditions that are eligible for the fast-track disability claims process to 200.
"This means more deserving individuals will be able to take advantage of this program, which recognizes the seriousness of their disability and their needs. It allows them to get a decision on their benefits claim within a matter of days or weeks instead of months or years," said Disparti, founder of the Disparti Law Group, P.A., which has offices in Chicago and Florida.
"Still, applying for Social Security benefits requires knowledge and understanding of the process that many applicants lack," he said. "That's why benefits applicants who may qualify for a Compassionate Allowance should still seek help from a qualified Social Security disability attorney."
According to a Social Security Administration (SSA) news release, the Compassionate Allowances program allows the SSA to quickly identify diseases and other medical conditions that, by definition, meet the standards for disability benefits. As a result, the SSA does not delve into an individual's work history before making its decision on their application.
Compassionate Allowances conditions include certain cancers, adult brain disorders and several rare disorders that impact children, according to the SSA. Among the 35 conditions added to the list this month are malignant germ cell tumor, sinonasal cancer, adult-onset Huntington disease, adult non-Hodgkin lymphoma and child T-cell lymphoblastic lymphoma.
In the SSA news release, Astrue estimated that nearly 200,000 severely disabled individuals have had their claims approved through the Compassionate Allowances program since 2008, with the process usually lasting less than two weeks for each applicant.
Although the Compassionate Allowances program streamlines the process, there are still numerous requirements and regulations involved in filing a Social Security Disability (SSD) or Supplemental Security Income (SSI) claim. This makes it advisable to seek the help of a skilled and experienced Social Security benefits lawyer, Disparti said.
"Many people applying for Social Security disability are working with government rules and regulations for the first time," Disparti said. "An application can be ruled incomplete or improper because of the smallest overlooked detail, and that could lead to the claim being delayed or denied."
"A disability claims lawyer can make sure an applicant gets into the Compassionate Allowances program if they qualify or take other steps to make sure their claim is processed as efficiently and effectively as possible," he said. "Competent and compassionate legal help provides a distinct advantage for anyone applying for benefits under any Social Security program."
About Disparti Law Group, P.A.
Disparti Law Group, P.A., is a Chicago Social Security Disability law firm that provides legal assistance to individuals in cases involving Social Security Disability (SSD), Supplemental Security Income (SSI), railroad disability (FELA and RRB claims) and veterans' benefits (including TSGLI claims). Additionally, the firm handles a variety of personal injury claims, including car accidents, slip-and-fall or premises liability, products liability, medical malpractice, wrongful death, nursing home neglect and inadequate security. The firm serves clients across the U.S., including Florida, Ohio, Georgia, Tennessee, Houston, St. Louis, Washington, D.C., and the Illinois communities surrounding Chicago, Joliet, Aurora, Naperville, Elgin, Schaumburg, Oak Lawn, Bolingbrook, Cicero and Wheaton. The firm's Chicago office is located at 200 S. Wacker Dr., #3100, Chicago IL 60606 (local phone (312) 506-5511). To learn more about the Chicago Social Security Disability lawyers of the Disparti Law Group, P.A., call (800) 633-4091 or use the firm's online contact form.