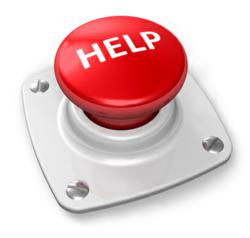 Anyone can buy two pieces of drying equipment and assert themselves as qualified to handle water damage.
Chicago, IL (PRWEB) August 06, 2012
Finding certified water damage professionals in Chicago used to be easy just a couple years ago. Today, homeowners have their choice of hundreds of water damage restoration companies that have peppered online search engines. Unfortunately, a majority of the companies claiming to be water damage professionals on the web are not certified. Homeowners who hire un-certified water damage technicians are taking their chances that the technician will repair, clean, or restore the property correctly. If done incorrectly, the homeowner could be in for a big surprise like structural problems and mold.
Homeowners should seek out a company with clean, knowledgeable and trustworthy technicians. "If a technician is unable to groom himself then chances are he will not do a good job cleaning your home or returning your property to a better than pre-loss condition" says Mario Majewski, General Manager of Flood Specialists, Inc., a water damage restoration company from Chicago, IL.
Mario says "A professional demeanor is a must. Hopping out of a beat up old van, grungy looking, and chain-smoking up your lawn is not a good way to assure a homeowner that the technicians value cleanliness. Also, if their equipment is not secure within the vehicle, dirty fans or disorganized equipment placement can say a lot about how they maintain their assets and yours". There are many factors at stake and costly mistakes to avoid when choosing a water damage professional.
There are pitfalls, unfortunately. Anyone can buy two pieces of drying equipment and assert themselves as qualified to handle water damage.
"At Flood Specialists, every water damage technician is properly trained and certified to use highly effective drying tools, procedures and techniques to help keep repair or replacements costs and drying times to a minimum," says Mario. He added, "Quicker drying also means less time for mold, mildew or other fungi to grow or colonize." When asked if homeowners can find truly certified companies, Mario replied, "Calling Flood Specialists is the easiest way. We'll answer any questions people have and hopefully they'll choose us to restore their homes. But if they choose to keep looking, at least we know they'll be prepared to ask the next company the right questions."
For more information about water damage restoration, certification process, cleaning techniques, or water damage consulting services, call 1-888 502-5699 and speak with an experienced and certified water damage professional today.
About Flood Specialists, Inc.:
Flood Specialists, Inc. is one of the largest providers of water & flood damage restoration services in Chicago, IL and surrounding communities. They are IICRC certified and maintain an A+ rating with the Better Business Bureau. Visit http://water-damage-specialists.com for more information on water damage, or follow them on Twitter at @h20damageRepair.