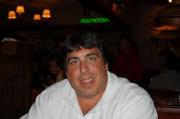 RMVH Illinois Vacation Rental in Chicago as Black Friday Sale
Chicago,Illinois (PRWEB) November 21, 2012
During this special sale there is no contract vacation homeowners can cancel at any time and vacationers can search 83 major websites with one click. The new technology that's in place allows vacationers to save their listing and pay for it with a credit card just like they would a hotel or motel room.
The sale will only last until the end of November and then it will go back to regular price. Vacationers have a piece of mine with this new reservation system because rent my vacation.com has a office with a person to check out each vacation home in every state. Vacation rentals have never been this easy to compare as the largest search engine in America searches all of the vacation rental sites with one click.
The franchise office known as rent my vacation home.com is located right outside of Washington DC. The 83 offices are located in each state by typing the letters RMVH in front of any state name and then.com you will see the list of homes on this network. When my vacation am also list by subject matter such as rent Disney World vacation homes and rent Disneyland vacation owns.
The office in Chicago is located at : 201 West Lake Street ,Suite 9870, Chicago, Illinois. More information at the website address of http://www.RMVHIllinois.com. Vacationers and vacation homeowners may also want to try the corporate website at http://www.rentmyvacationhome.com.