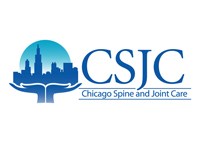 I look forward to growing Chicago Spine and Joint Care into the premiere chiropractic, massage, acupuncture and sports performance clinic in downtown Chicago. - Dr. Josh Rowell DC, CSCS, CKTP
Chicago, IL (PRWEB) January 15, 2013
Chicago Spine and Joint Care will be expanding the services offered at its downtown Chicago offices under new owner and Clinic Director Dr. Josh Rowell. New services include sports performance therapies, kinesio-taping and acupuncture. The clinic will continue to offer a full range of chiropractic and massage therapy services. Dr. Josh Rowell will honor all existing patient appointments and will continue to accept the same healthcare insurance benefit plans from established patients.
Dr. Josh Rowell acquired Chicago Spine and Joint Care in January of 2013 from long-time Chicago chiropractor Dr. Matthew Nuesse, who has decided to relocate to Ohio for personal reasons. In his letter to patients announcing the transition, Dr. Nuesse says of Dr. Rowell, "It was important to me to find a chiropractor who possessed solid clinical skills and who genuinely cared about their patients. Dr. Josh Rowell is skilled in all aspects of chiropractic and enjoys treating patients of all ages. Dr. Rowell's philosophy is that it is important to really listen to his patients in order to serve them best." Although patients have been sad to see Dr. Nuesse leaving the Chicago area, their initial reactions to Dr. Rowell's care and service have been overwhelmingly positive.
About Dr. Josh Rowell
Dr. Josh Rowell completed his undergraduate studies in Kinesiology at the University of Illinois and his Doctorate in Chiropractic Medicine at the National University of Health Sciences. While studying at NUHS he became a certified Chiropractic Acupuncturist, Certified Strength and Conditioning Specialist, and Certified Kinesiotape Practitioner. His current specialties are chronic low back and neck pain, sciatica, sports injuries, joint injuries and lower back pain during pregnancy. Dr. Rowell had been in private practice in Northwestern Chicago before acquiring Chicago Spine and Joint Care in January of 2013.
About Chicago Spine and Joint Care
Chicago Spine and Joint Care is a full-service chiropractic, massage and sport injury rehab center serving the Loop section of downtown Chicago. The office is easily accessible on foot from many of downtown's large employers and participates in many corporate wellness programs in the area. Given its downtown location, Chicago Spine and Joint Care offers early morning, evening and lunch time appointments to serve working professionals. Under new owner and Clinic Director, Dr. Josh Rowell, Chicago Spine and Joint Care has expanded its service offerings to place a greater emphasis on sports performance, injury prevention and rehabilitation.
Contact:
Dr. Josh Rowell, DC, CSCS, CKTP
http://chicagospinecare.com
Chicago Spine and Joint Care
111 W Jackson Blvd, Suite 1160
Chicago, IL 60604
(312) 583-0061