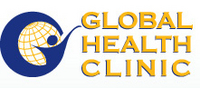 Every treatment plan is personalized for the individual. Each doctor here is committed to the recovery of the patient using any methods needed.
Niles, IL (PRWEB) March 25, 2010
Using the latest techniques in both Eastern and Western medicine, the outpatient multidisciplinary Global Health Clinic uses a unique approach to care for their patients. Doctors with high levels of expertise in a number of fields use their knowledge to create a personalized plan of care for each one of their patients. Committed to producing the best end results, the clinic brings conventional and alternative care under one roof with one goal in mind: curing their customers.
Practice manager Ana Vinikov of Global Health Clinic believes that the 95% success rate of her clinic revolves around knowing that each individual will respond differently to varying types of treatment. Using a revolutionary approach to musculoskeletal care, the clinic uses a combination of treatments to meet the needs of each individual to ensure their recovery. Abandoning the idea that one form of medicine is superior to the other is what makes Global Health Clinic a successful venture.
"Some people respond to one form of treatment, and others respond to something else. If the patient isn't getting better after one form of treatment, we try something new. Every treatment plan is personalized for the individual," said Vinikov.
Ten years ago, chiropractor Peter Slavin realized that many patients responded and benefitted from chiropractic care, but there were others that he was unable to help. This sparked the idea for a clinic that would use multiple approaches to patient care despite the philosophies of different types of medicine. About three years ago, the final pieces for Global Health Clinic fell into place and the response has been amazing. Chiropractors, physical therapists, acupuncturists, and physicians work side by side to cure their patients. Each individual member has a connection to their clients and takes a personal interest in helping them through their recovery.
"Whether you work at the front desk or are working as a physical therapist, each person at Global Health Clinic has the desire to work with people and get them better. I've worked alongside many doctors and always wondered how so many can care so little about their patients. If you're not interested in the patient and their life, you won't help. Each doctor here is committed to the recovery of the patient using any methods needed," said Vinikov.
Although this approach to medicine has produced staggeringly positive results, Vinikov believes that the idea of combining Eastern and Western medicine is far from becoming mainstream.
"It's a different philosophy of medicine; a lot of people just support either one or the other. We have doctors driven by the results and not worried about which approach is more suitable for their patients. The way that current healthcare is structured, sometimes other things become more important to doctors than getting the patient better. Our doctors truly believe in curing patients and believe in what they do," said Vinikov.
In a medical world where many individuals are unwilling to work with the other side or change their approach to medicine, Global Health Clinic uses an open hand and an open mind to produce positive results. Equipped with a team of doctors from traditional and alternative backgrounds, Global Health Clinic is changing the way customers are being cared for. Using true expertise, doctors will find what each patient responds positively to and stick with what relieves their pain.
"Usually if you have severe back condition, under the Western approach patients would be prescribed pain medications and referred to physical therapy. If their symptoms are not resolved the physician will usually propose more invasive procedures such as epidural injections or surgery. Here you will receive natural therapy, acupuncture, etc. Although surgery might ultimately be what it takes to relieve their pain, the patient will know that every other possible treatment has been tried." said Vinikov.
Offering medical care with dedication and without being hung up on which approach reigns supreme is what Global Health Clinic believes sets itself apart from the rest of the medical world. East meets West under one roof as Global Health Clinic takes it's unique approach and 95% patient recovery rate into the upcoming year.
Global Clinic is located at 8269 W. Golf Rd Niles, IL 60714.
###