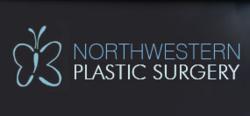 We aim to provide extensive educational material on our website so that the patient will be confident and informed in her decision
Chicago, IL (PRWEB) August 07, 2012
For plastic surgery patients in Chicago, IL, Northwestern Plastic Surgery now offers extensive online educational tools to aid in the decision to undergo Breast Augmentation as well as other cosmetic procedures of the face, breast and body.
"For patients seeking breast augmentation surgery in Chicago, we aim to provide extensive educational material on our website so that the patient will be confident and informed in her decision," notes Dr. John Kim, one of the four board-certified plastic surgeons who make up the practice.
"This approach leads us to share this 3D breast augmentation animation video," Dr. Kim adds. "Rather than just reading our expansive information about the breast enlargement procedure, patients can now watch this video and learn how breast implant sizing, incision location and more will affect the result of their procedure."
The educational video is available on Northwestern Plastic Surgery's website.
More about Northwestern Plastic Surgery
All of Northwestern Plastic Surgery's Board-Certified plastic surgeons bring to bear special expertise in cosmetic (aesthetic) surgery with an emphasis on facial and breast surgery. The practice offers the full spectrum of services with over 12 office staff including 3 nurses and an aesthetician. The practice also features state-of-the-art office procedure facilities and 3D camera technology.
For more information about Northwestern Plastic Surgery, their 3D animation and further in-office educational tools, please visit http://www.northwesternplasticsurgery.com or call 312.695.6022.