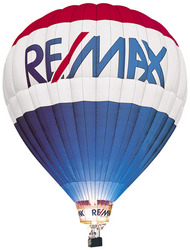 Most investors we see rehab the property and resell it, rather than use it to generate rental income
Elgin, IL (PRWEB) September 9, 2008
There are still a high number of foreclosures in the Chicago real estate market, and though they are lower than most of the nation, investors are shopping for bargains.
RE/MAX Northern Illinois notes that according to RealtyTrac, the Illinois real estate market ranked 10th in the national for foreclosure activity during the second quarter. Nationwide during the second quarter of 2008 shows foreclosures are up 121 percent over last year and during June more than 250,000 homes across the United States were subjected to some kind of foreclosure filing.
Northern Illinois has been affected, though not as negatively as some markets. "The number of Chicago real estate foreclosures is much less than in some places across the nation, such as California, Florida and Nevada, but the level of foreclosure activity here is still quite high by historic standards," said Jim Merrion, a third-generation Realtor® and regional director of RE/MAX Northern Illinois.
While many are adversely affected, others see foreclosures as opportunities to find a good deal. "Investor interest in properties owned by banks or other mortgage lenders as a result of foreclosure is the highest I have seen during my career in residential real estate," said Merrion. The complete RealtyTrac foreclosure data and inventory of bank-owned properties can be accessed on RE/MAX Northern Illinois web site at illinoisproperty.com.
Home inventory is high with lenders who are eager to dispose of foreclosed properties. That means attractive pricing for buyers. "Some banks are willing to take as much as a 60 percent loss on a home, and in fact we sold one recently in which the bank recovered only 47 percent of its outstanding mortgage debt on the property," said Kevin Macdonald of RE/MAX Center in Grayslake, Illinois. "Banks want to move these properties, and once a home has passed through the foreclosure process, buying can be a relatively straightforward process," he said.
Macdonald estimates that of 21 foreclosure transactions he has completed in the last year, about 65 percent have involved investors. Diane Godwin of RE/MAX On Track in Rock Island, IL, reported doing about 80 foreclosure sales in the last 18 months, with investors accounting for 80 percent of the purchases. "Most investors we see rehab the property and resell it, rather than use it to generate rental income," she said.
Barb Bailey of RE/MAX 2000 in Crete, Ill., estimated that two-thirds of foreclosure buyers are investors. She said that in some communities where she does business, a foreclosed property will have to pass a city inspection before it can be occupied again. FHA loans have similar limitations and requires that the property be livable and in relatively good repair, she noted.
"Banks generally won't do any repairs on foreclosed homes they are selling other than a few inexpensive cosmetic items. It's the buyer who has to fix any serious problems to pass the inspection," explained Bailey. "Investors typically have the resources needed to do that, which gives them an advantage. Those seeking a home to live in often don't have the necessary cash on hand to finance repairs."
She said buyers of foreclosed homes frequently must balance two opposing goals. "They want a home in good shape, and they want to get a great deal, but homes with only minor condition problems are going to be priced closer to market value," she pointed out.
However, Bailey said that in her experience, foreclosure properties in the Chicago real estate market are priced to sell. "Banks want these homes sold because they are expensive to hold, so they tell their real estate agents to price a home to sell in 30 to 90 days. Even then, the prices are negotiable," she said. "Some lenders are more flexible than others, and the amount of time a home sits on the market also has an impact."
Buyers need to research the value of foreclosed homes. A new Web site, http://www.illinoisforeclosureproperties.com can help. The site explains the process of evaluating and making an offer on a foreclosed property. It also provides answers to some of the most frequently asked questions about foreclosures.
About RE/MAX Northern Illinois
RE/MAX is the leader in Northern Illinois real estate sales and has been number one in residential sales in the Chicago metropolitan area since 1989. In 2007, offices affiliated with RE/MAX Northern Illinois, a privately held RE/MAX regional franchisor, closed more than $11.4 billion in sales. The Northern Illinois region is part of RE/MAX International, a global real estate network with 7,000 independently owned offices and 100,000 member sales associates in 65 countries.
Read the full version of this story about Chicago real estate and foreclosures on the Illinois real estate blog.
###