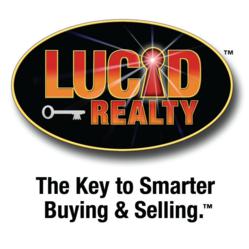 Everyone has an opinion on home prices
(PRWEB) March 29, 2011
Chicago, IL To coincide with today's release of the Case Shiller Home Price Index for January Lucid Realty, Inc. announced the launch of a Chicago home price forecasting contest to foster collaboration amongst every day consumers in developing a consensus outlook for real estate prices. With $500 in prize money, the contest utilizes a prediction market that allows contestants to buy and sell "shares" of the Case Shiller home price index for Chicago utilizing virtual dollars awarded when a contestant registers. As contestants trade their shares a consensus forecast develops and the contestants who are better at forecasting earn more virtual dollars. The $500 in prize money will be divided between the top 3 contestants based upon their individual forecasting success.
"Everyone has an opinion on home prices," said Gary Lucido, Lucid Realty's President. "In general, sidelined home sellers think prices are going up while sidelined home buyers think prices are going down. I can access forecasts from economists but they don't set the prices. I want to know what the people in the market think. I also want to give people an opportunity to put their virtual money where their mouth is. And I think this will be fun."
Contestants are being asked to predict the June home price index for Chicago, which will be released in late August. As a point of reference, the value of the January index released today was 115.78, which was down 1.8% from December. People over the age of 18 who wish to participate in the contest can find the detailed rules here.
"These prediction markets work much like the futures markets. It's been said that orange juice futures predict the weather in Florida more accurately than meteorologists," said Sari Levy, Lucid Realty's Managing Broker. "The only reason we are offering prize money is that we want to give people an incentive to put some real thought into this. If it works as planned we will end up with a really good forecast for home prices. "
About Lucid Realty, Inc.
Lucid Realty, Inc. is the Chicago area's full service, discount, real estate brokerage. Lucid Realty distances itself from traditional brokerages and provides a better value to the consumer:
· It is a full service broker,
· Offering substantial savings to both buyers and sellers,
· Providing services by employees not independent contractors,
· Working as a team instead of competing against one another,
· With professionalism and high standards of customer service.
###