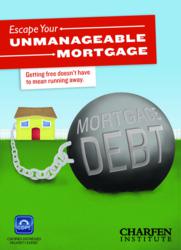 Illinois agents earning the CDPE designation...are helping solve the foreclosure crisis
Austin, TX (PRWEB) July 26, 2012
According to RealtyTrac, a leading source for foreclosure information, Illinois has suffered from a 22 percent increase in foreclosure activity in the first half of 2012. These numbers reflect the growing need for short sale & foreclosure education in Illinois. To help meet the demand, the Charfen Institute is bringing their industry-leading short sale course to Illinois this August:

Chicago, IL – August 6 & 7
Chicago Association of REALTORS®
By earning their Certified Distressed Property Expert® (CDPE) designation, local real estate professionals learn how to help homeowners facing financial hardships by understanding their individual circumstances and how to navigate foreclosure alternatives, including short sales. In a short sale transaction, the lien holder accepts the sale price of a property even if that amount is less than the borrower's mortgage balance.
"Economic conditions continue to shift in communities nationwide, and it has become the responsibility of real estate professionals to provide real solutions to struggling homeowners," Alex Charfen, CEO of Charfen Institute, said. "Illinois agents earning the CDPE designation and assisting distressed homeowners are helping solve the foreclosure crisis, one homeowner at a time."
Since 2008, mortgage delinquency, unemployment and underemployment figures have been at or near record highs. Recent estimates show that more than one in five homeowners nationwide owe more on their home than it is currently worth, making apparent the need for more agents with specific training in short sales and foreclosure avoidance options. To find out more about the events in Illinois or an event nationwide visit http://www.cdpe.com/schedule.
Homeowners who are struggling to make their mortgage payments can get free assistance and foreclosure help from a CDPE-designated real estate agent in their area by visiting: (CDPE.com/find/cdpe)
About the Charfen Institute
The Charfen Institute educates and trains real estate professionals and small business owners to find opportunities in chaos - either by providing solutions to the foreclosure crisis or empowering entrepreneurs with strategies to embrace their companies' full potential. The company produces more than 300 educational events each year through various divisions, including: the Certified Distressed Property Expert® (CDPE) designation (cdpe.com), the Certified Investor Agent Specialist® (CIAS) designation (cias.com), LEAD Experience™, and its annual Breakthrough Conference (charfenbreakthrough.com). The CDPE designation is the fastest growing independent designation in real estate industry history, with more than 40,000 agents trained since 2008. In 2011, the Charfen Institute ranked No. 21 on the Inc. 500 List of America's Fastest-Growing Private Companies.