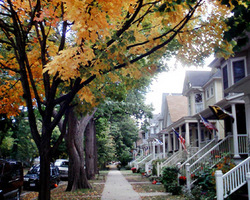 Chicago,IL (PRWEB) October 27, 2008
ilFLS.com, the Illinois Foreclosures Listing Service, released the official Chicagoland foreclosure statistics for the 3rd Quarter of 2008 demonstrating a new record number of foreclosure filings. In the 3rd Quarter, there were 15,752 new foreclosed properties in the Chicago Area which includes Cook, Dupage, Kane, Kendall, Lake, McHenry, Will and Winnebago Counties.
The 15,752 new Illinois foreclosure filings is the first time ever there have been over 15,000 quarterly foreclosures in the Chicago area and represents a 7% increase over the 2nd Quarter of 2008. To gain more perspective on the current level of foreclosures, in the 3rd Quarter of 2006 there were only 8400 total foreclosure filings in the Chicago Area.
Cook County, Illinois most populous county accounts for 9696 foreclosures, a 4.25% increase over the previous quarter. Dupage, Kane, Kendall, Lake, McHenry and Will Counties all experienced increased foreclosure numbers in the 3rd Quarter with Will County filings increasing by a whopping 29%. Winnebago County was the only county which actually had a decrease in foreclosure filings in the 3rd Quarter, dropping by 10% from the previous quarter.
ilFLS.com, the Illinois Foreclosure Listing Service, records the newest foreclosure filings directly from the Illinois Counties so as to provide the most accurate up to date foreclosure data available.
About ilFLS.com:
ilFLS.com, is the Chicago Area's leading provider of preforeclosure, auction, auction result, REO and probate data for real estate investors and professionals. ilFLS.com also provides an online system which allows members to search, manage and market to distressed property owners.
###